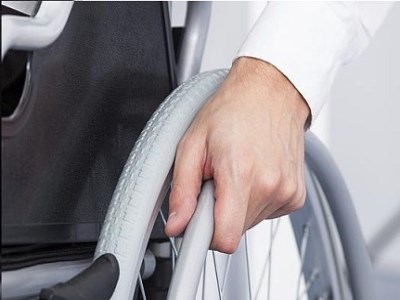 More than half of students with disability who need funded support at school are not getting it, new data released by state and federal governments has shown.
In a statement, AEU deputy federal president,
Maurie Mulheron
, said the Federal Government had "known about this data for over a year and done nothing".
"It is time to act and deliver children with disability the funded support they need to succeed at school," Mulheron said.
"Every year we delay is another cohort of students with disability who will miss out on vital support and the chance to benefit fully from their education."
The Nationally Consistent Collection of Data on Disability (NCCD) Data for 2015 shows that 12.5% of students needed supplementary, substantial or extensive support for a disability or learning difficulty – more than twice the number currently receiving funded support in our schools.
This number includes 13.6% of students in public schools, which have consistently educated a higher proportion of students with disability than private schools.
The most recent research from the Productivity Commission found that only 5.1% of all students (and 6.3% of public school students) received funded support for their disability in 2014.
"This means over 270,000 students who need funded support are not getting it. The NCCD process has been running for six years and has consistently shown huge under-funding of disability in Australian schools," Mulheron said.
"Inconsistencies in the data should not be allowed to distract us from the fact that thousands of students with disability need funded support in our schools, but are not getting it."
In April last year, the AEU's State of Our Schools survey found that 87% of principals reported having to shift funding from other parts of their school budget to assist students with disability, up from 84% in 2015.
In a statement last month, Federal Education Minister,
Simon Birmingham
, said the Federal Government provided a record $1.5bn for funding for students with disabilities in 2017, adding that he would work with State and Territory leaders to better inform how this money would be distributed.
However, a series of delays over a new disability loading has cast doubt over the Federal Government's funding plan. The loading was slated for the 2015 school year, but later postponed until 2016, then 2018.
Now the 2018 timeline is in question, with Birmingham saying there is a "long way to go" until the data can be used as the basis for a new funding benchmark.
Birmingham said that the NCCD report revealed discrepancies between students counted in different states, with Queensland reporting 20.7% of its student population had a disability and received an educational adjustment while Tasmania reported 11.3% of its student population had a disability and received educational adjustments.
In a statement, the Tasmanian Disability Education Reform Lobby (TDERL) said it was concerned that Birmingham was using the discrepancies in the data to delay any reform of the disability education system at a national level.