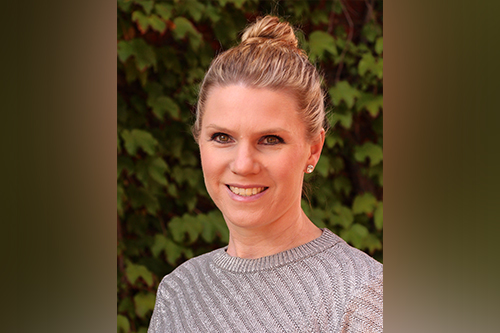 Anyone who knows Bek Duyckers knows she is an influential figure in education.
For years, Duyckers – Head of Imaginarium at Perth College Anglican School for Girls – has been recognised for her ability to innovate and create unique opportunities for gifted girls in Western Australia whilst leading change through various avenues in the education community.
She has built and grown the school's Imaginarium, continually expanding to cater for ages 4-16 years old and driving flourishing enrolments. Recently, Duyckers was recognised as a winner in The Educator's Hot List 2019 for her outstanding work.
Below, The Educator speaks to Duyckers about why her approach to the Imaginarium is unlike any other program in Australia, and how she hopes to build on the exciting developments the ground-breaking program has in store for 2020.
TE: I understand the approach utilised at the Imaginarium is 'unlike any other program in Australia". Can you tell us about what makes it so unique?
BD: The Imaginarium is unique in its approach as it holistically develops gifted girls. Whilst gifted programs provide cognitive development, our approach ensures that we 'see the girl' through developing their cognitive, social, emotional and vocational domains. Positive Psychology underpins each program that we run, developing each girls' self-leadership, self-concept and self-efficacy. Research in gifted education demonstrates students as young as ten and eleven years old considering their career. Vocational aspects are integrated into courses to immerse them in a range of different career types, as well as considering new possibilities of careers that may emerge in the future. Families cherish the approach we take through keeping the groups for each program small, enabling us to build strong relationships with both the girls and their families.
TE: You said the significance of the Imaginarium is its "open door to all gifted girls in Western Australia". Do you see opportunities growing elsewhere for gifted girls, and if not, what are some of the obstacles?
BD: The significance of the Imaginarium is also that we cater for gifted girls from any school in Western Australia, from Kindergarten to Year 10. We are the advocates that understand the unique characteristics of gifted students and how to cater for them holistically. We developed the Imaginarium as there was a significant gap in providing for the developmental needs of gifted girls. Whilst there are opportunities that cater to cognitive extension through highly structured academic enrichment, and schools provide opportunities for gifted students to participate in competitions, these alone do not develop the whole child. Most often, high performing gifted students are catered for intellectually at school. Where there is a significant need is in providing opportunities to gifted students who are underperforming, and/or gifted students who have a learning disability or learning difficulty (known as twice exceptional) the opportunity to flourish. Through the Imaginarium, we focus on the bigger picture of what giftedness means.
TE: In your view, what will be the most exciting programs/developments taking place within the Imaginarium in 2020?
BD: In my view, the most exciting developments of the Imaginarium is its capacity to grow its impact in Western Australia. The Imaginarium has a strong focus on student agency and student voice, as well as listening to the needs of families in the gifted community. We pride ourselves on utilising these voices to create new opportunities that provide holistic development for this community. Expansion of ages and the provision of subsidised places, through scholarships for students from low SEI schools, as well as increasing the diversity through a pattern of increased variety of sectors and schools is key. We dream that the Imaginarium can be accessible to all gifted girls. We also dream that we can support other schools in professional learning, continue to grow our community connection through providing increased parental support as well as strengthening our connection with our own Old Girls (alumni) community, in line with the Perth College Values of Community.