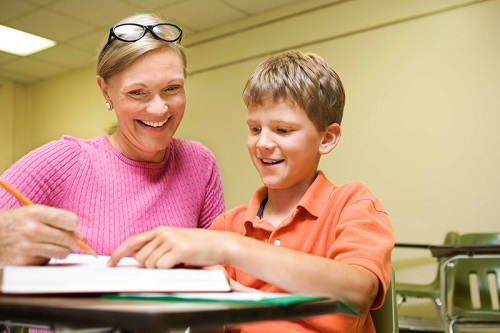 2019 marks the fifth year that all Australian schools are required to collate documents to satisfy Nationally Consistent Collection of Data on School Students (NCCD) requirements.
Although some of the early challenges of moving to a new system have been ironed out, questions remain around the subject of evidence collection, namely how much
time it takes and whether it will stand up to the test of an audit.
"In my line of work I speak a lot with educators. One concern that keeps coming up is the time it will take to find the documentation necessary if the school is audited" says Michael Tunks, Founder and Director of The ImproMation Group, a software company which has created NCCD data storage tool ezNCCD.
"ezNCCD is designed to simplify the NCCD evidence collection process" adds Tunks.
The disability data collection process was recently cited in a PWC report as one of five key challenges that schools face when it comes to NCCD with the report stating "the time required to input NCCD data is one of the most significant challenges facing schools."
The report also states: "There is a strong relationship between a school's NCCD performance on audit and use of a comprehensive student reporting system."
"Add to this the time pressure that schools are under and I can see why NCCD might seem overwhelming" adds Tunks. Building on the success of ImproMation's 15 other education software programs which have been in Australian schools since 2000, Tunks says ezNCCD was being received enthusiastically by schools, enabling educators to securely store, file and share NCCD documents. And when it comes time for an audit:
"It's all there. Stored categorically and methodically so it's just a matter of pressing a few buttons to retrieve the evidence required," says Tunks.
Although the 84-page PWC report addresses all aspects of NCCD performance and challenges, it is interesting to note that the collection of disability evidence forms a significant theme throughout.
There is no doubt that the administrative aspect has been a huge undertaking for schools, both because of the time taken and the requirements to collate sufficient evidence to determine disability assessments and be prepared for a potential post enumeration process.
Some Key Findings of the NCCD post enumeration process (audit) that contribute to better performance in schools:
1. There is a strong correlation between a school's NCCD performance on audit and use of a comprehensive filing and reporting system
2. Continuous collation of evidence: schools are now focusing on collecting evidence
throughout the year as opposed to one point in time
3. Using a system that enables centralised collation of evidence and provides visibility of student records among all teachers at the school and is a cumulative record of their time at the school
4. Teachers taking responsibility for evidence collation and creation of documentation to support inclusion of students and the level of adjustment
5. Improved documentation of adjustments and needs
Schools throughout Australia have been signing up to the subscription based ezNCCD program which provides a secure platform for educators to easily upload, share and report student disability evidence data.
Keen to impress with quality features, ezNCCD has a user friendly what-you-see-is-what-you-get interface meaning training is minimal and virtually any user will find it intuitive to use and with a drop and drag feature to enable easy and fast file uploads.
For the schools with specific needs, ImproMation can design a bespoke version of ezNCCD to meet requirements. With time saving from less admin and peace of mind knowing that you are audit ready, ezNCCD will be a boon to the education sector in 2019, changing the way schools feel about NCCD evidence collection.
About The ImproMation Group
The ImproMation Group is a software development company with its focus on helping schools meet their tracking and reporting needs. Michael Tunks, the Director, and his team, have been providing online services to over 1800 Australian schools for 20 years. The company has a focus on delivering innovative technology solutions to Australian schools to achieve admin efficiency. Their powerful suite of 15 unique software tools positions them as market leaders in the education administrative software industry in Australia. ezNCCD is a cloud-based subscription software from ImproMation.
ImproMation is currently offering free demonstrations of ezNCCD.
Contact them today for a 15-minute demonstration and your first two months free.
E: [email protected]
P: 02 9533 9233
https://www.impromation.com/products/eznccd/