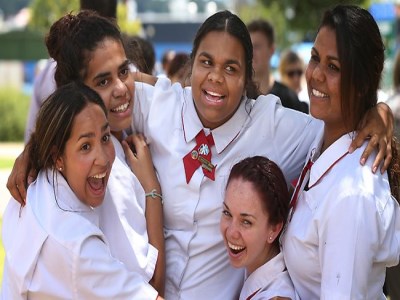 In the past, Indigenous Australians have been less likely than non-Indigenous Australians to make it to the end of secondary school; however, that is now changing according to data from the Australian Bureau of Statistics (ABS).
New figures show more Indigenous Australians than ever are finishing Year 12, even outpacing the growth of overall Year 12 student numbers.
What's more, the year-on-year growth in Indigenous Year 12 student numbers has consistently beaten the Australian total for the past decade.
The data shows that this trend has the potential to lead to greater career success for Indigenous Australians once they leave school. Figures have shown that students who go on to complete Year 12 enjoy better employment opportunities.
However,
Dr Peter Gale
from the David Unaipon College of Indigenous Education told
The Educator
that that the educational disadvantage gap still remained high in rural and remote areas of Australia.
He pointed to this year's Closing the Gap
report
, which highlighted the difference between remote, rural and urban areas.
"The risk of placing an emphasis on of the [Closing the Gap] report can be more symbolic than leading to substantive change," Gale said.
"There is no alternative to substance in the form of additional resources being allocated to addressing Indigenous disadvantage."
Indigenous PhD candidate at University of South Australia, Karen Sinclair, recently conducted research which highlighted the importance of education in the early years.
Sinclair's research indicated that: 73.9% of Aboriginal and Torres Strait Islander children in the year before school were enrolled in preschool nationally and 69.9% were attending.
This compared to 90.8% enrolment and 88.7% attendance for Non-Indigenous children.
Gale said Sinclair's research highlighted the need for honest engagement, building trust, and working with community members to address these issues.
"A focus on empowerment and working from strengths makes a difference," Gale said.
"To be culturally competent requires a focus on growing relationships with all stakeholders and keeping the growth of cultural competence featured in our daily work."
New distance education opportunities – namely virtual schooling – have been flagged as a possible solution to these issues.
However, as these services roll out across some rural and remote areas, Gale said it did not address the need for additional "substantive levels of educational funding".
Gale said there was "a significant risk" that virtual schooling was more of a cost saving measure than a solution, adding it did not address the need for "additional substantive levels of school funding" in rural and remote communities.
"Placing an emphasis on the inclusion of Indigenous language and culture in the curriculum has a significant impact on educational achievement in rural and remote communities," Gale said.