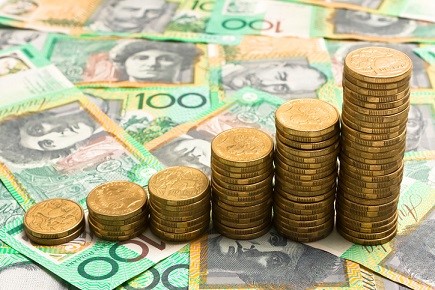 A new report has shed alarming new light on the impact of inequity in Australia's schools and its financial implications.
According to the new paper by the Public Education Foundation titled 'What Price the Gap? Education and Inequality in Australia' the growing educational inequality over the six years from 2009‐2015 has cost $20.3bn – equivalent to 1.2% of GDP.
To put the broader issue of educational inequality in perspective, the paper highlighted the total cost of Australia's decline in educational performance over the same period, which it calculated to be $118bn.
By charting the recent history of educational inequality, the paper evaluates the economic impacts of falling educational achievement as measured by PISA testing, including the value of the 'inequality effect' caused by a widening distribution of Australian students' performances.
Public Education Foundation's Executive Director, David Hetherington, said the gap has continued to widen over time.
"While all groups have fared worse on the international PISA tests, the performance of those at the bottom has fallen by almost 50% more than those at the top, exacerbating inequality between the two ends," Hetherington said.
"To address the growing inequality and continued slide in international rankings, Australia's education system needs to focus explicitly on turning around our lowest performing students."
However, he pointed to a range of recommendations to improve the performance of the lowest achieving students.
Among them were including targeted teaching approaches, alternative learning programs, more support teachers, keeping some spots in selective school for comprehensive students and a firm commitment to needs-based funding for schools.
"This is not only a challenge for families with lower performing students; it's a pressing concern for all Australian families," Hetherington said.
"A lower performing, less equal education system means lower living standards and less opportunities for all Australians in the future, whether they are at the top or the bottom of the tree today."
Dr David Zyngier, an expert in curriculum and pedagogy at Monash University, said the report "demonstrates clearly the enormous economic [let alone cultural and social] cost of the growing achievement gap between high and low performers.
"There is also a growing achievement gap between rich and poor that mirrors the general increase in this social and class divide in Australia," Zyngier said.
"The decade long decline in Australia's international tests [PISA and TIMSS] is uneven. The greatest fall is in the lowest 10% of students – more than double that of their higher performing peers."
Dr Zyngier said this fall is paralleled by "the meteoric rise" in government funding for private schools during the same period.
"Australia's per student spending as a percentage of per capita GDP is 18% for primary compared to the OECD average of 22%, and 23% for secondary compared to the OECD average of 25%," Dr Zyngier said.
"As a share of GDP, Australia's allocation of government money to schools is slightly below the OECD average. Australian government expenditure as a percentage of GDP is among the lowest in the OECD."
Related stories: