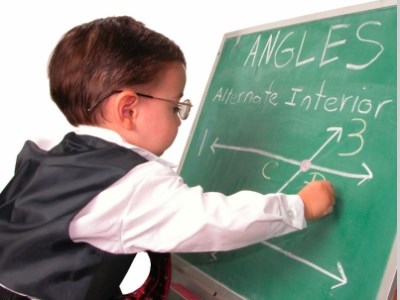 Did you know there is an actual school for babies?
Meet "Shichida Education", where babies as young as five-months old can go to learn mathematics and foreign languages while others are still playing with rattles.
Pioneered in Japan, Shichida Education's Australian branches are located throughout Sydney, occupying offices in Doncaster, Canterbury, Elsternwick and Chatswood.
The program is primarily aimed at cultivating the child's early learning experience so that they can settle into the world more quickly.
The organisation's website elaborates further:
"The main aim of the Shichida method is not just to give children knowledge but to cultivate their heart and soul. We don't just give knowledge and skills, but we also teach how to live as a human."
"The main characteristic of the Shichida method for early childhood learning is the fact that we are taking up sensibility education besides logical education."
While the program might sound like a helpful learning tool for children, just how young is too young to begin schooling our youth?
Surveys by the South
Australian Primary Principals Association
(APPA) and the
Australian Education Union
(AEU) last year suggested that even four-year-olds lack basic school-ready skills.
Others have cited anecdotal evidence that has shown schooling five-year-olds is detrimental to their mental development.
Dr David Whitebread, Cambridge University expert in the cognitive development of young children, said ''the overwhelming evidence suggests that five is simply too young to start formal learning''.
Whitebread added that "children should be engaged in informal play-based learning until the age of about seven."
Still, parents who have enrolled their babies at Shichida Education are seeing noticeable improvements to their child's abilities to learn.
Melita Young said her child's learning experience at Shichida is paying off.
"After 12 months of coming to classes, I've definitely noticed his verbal skills have increased significantly," Young said.
HAVE YOUR SAY
: Is schooling children too early depriving them of a proper childhood?