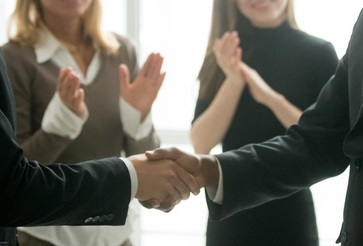 Twelve teachers and principals from across Australia were awarded a teaching fellowship as part of the 2018 Commonwealth Bank Teaching Awards, held in Sydney today.
The Commonwealth Bank Teaching Awards is Australia's most prestigious prize for educators, with each Fellow receiving a $45,000 grant to assist with their professional development, roll out a new education project in their school, and take part in an overseas study tour to a high-performing education system.
Through a partnership between Schools Plus and the Varkey Foundation, the Teaching Fellows are also invited to apply for the Global Teacher Prize, which is valued at $US1m.
The award recipients were chosen from more than 400 education professionals who nominated.
This year's Teaching Fellows include a teacher who moved from London to work in Arnhem Land and now leads a school in Katherine in the Northern Territory, a principal designing an innovative 'no halls, no walls' school in Ballina in northern NSW and a principal from the Melbourne suburb of Glenroy turning his school into a community hub, which is improving student outcomes.
"The teachers whom we recognise through these awards inspire their colleagues and the broader Australian community," Commonwealth Bank CEO, Ian Narev, said.
"We are delighted to recognise their creativity and passion, to amplify their unique stories, and to help them invest more in their ideas for the benefit of Australia's children."
The awards are co-presented with Schools Plus, a specialist education not-for-profit organisation.
Schools Plus CEO, Rosemary Conn, said the 12 new Teaching Fellows were changing the lives of thousands of Australian students through their creative and inspiring approaches to education.
"These extraordinary educators work in schools in vastly different communities but they share one view – that every child, no matter their background, has the ability to succeed," Conn said.
"By putting a spotlight on the incredible achievements of the Fellows, we hope their work will also inspire and influence teachers in classrooms right across Australia."
Three of the 2017 Teaching Award recipients were shortlisted in the Top 50 for this year's Global Teacher Prize. The 2018 Teaching Fellows include:
Ann Caro – Lithgow High School, NSW
Greg McMahon – Doveton College, VIC
Janeen Silcock – Ballina Coast High School, NSW
John Cleary – Casuarina Street Primary School, NT
John Goh – Merrylands East Public School, NSW
Kerry White – Holy Family Catholic School, SA
Matthew Eyles – Hobart College, TAS
Paul Kenna – Belle Vue Park Primary School, VIC
Peter Gurrier-Jones – The Hills School, NSW
Stacey Quince – Campbelltown Performing Arts High School, NSW
Steve Harrison – Huonville High School, TAS
Yasodai Selvakumaran – Rooty Hill High School, NSW
Related stories: