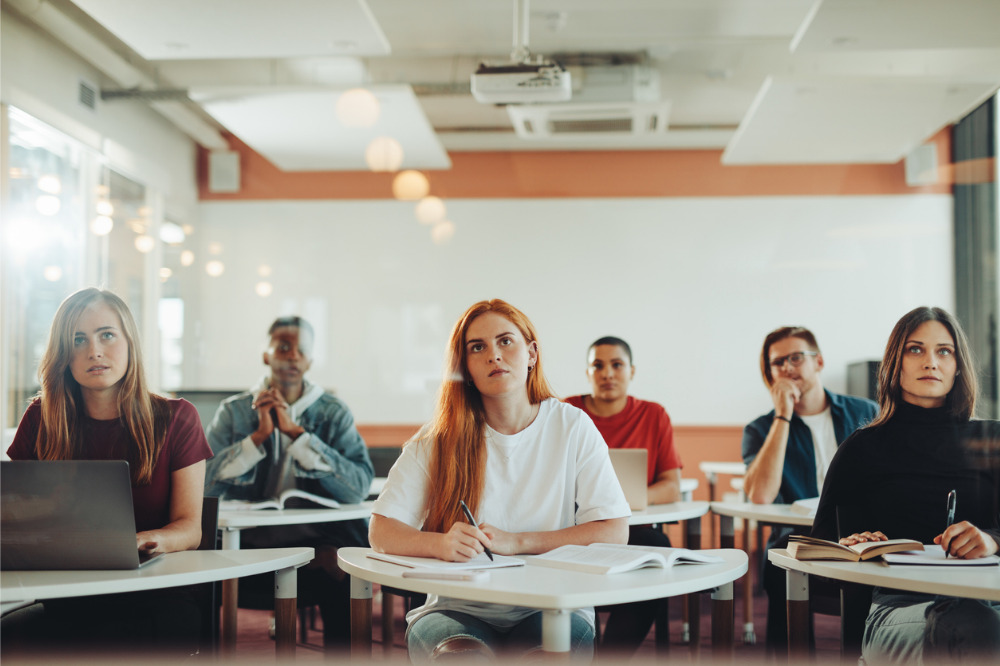 A lack of subject options at some schools may prevent year 11 and 12 students from reaching their full potential. A group of Western Australian schools with a shared aim of maximising their students' potential joined together to solve this problem. 
A new Edith Cowan University (ECU) report has evaluated this innovative program solution, believed to be one of the first of its kind and most long lasting in Australia.
The New North Education Initiative (NNEI) has seen five schools from Perth's northern corridor collaborating for more than a decade to increase the range of options available to their year 11 and 12 students.
The NNEI began in 2009 with the five secondary schools (Balga Senior High School (SHS), Girrawheen SHS, Morley SHS, Eastern Hills SHS and Dianella Secondary College) collaborating to increase the range of ATAR and VET courses available to year 11 and 12 students. 
In 2019 – 2021 the NNEI partnered with ECU's School of Education to conduct a research evaluation of the program. The ECU research investigated whether the NNEI positively impacted the schooling experience and future opportunities of the students involved, and also looked at the broader impact on the participating schools and teachers.  
The study found that the NNEI provided greater access and choice of subjects to year 11 and 12 students and at the same time it increased their independence, maturity and resilience. 
School leaders and staff said participating in the NNEI advanced their professional development and shared learning, as well as providing benefits of collaboration, generosity and networking between schools.
ECU Senior Deputy Vice-Chancellor, Professor Arshad Omari, who is the New North Education Initiative Patron, said he was proud of how this collective's approach was supporting the students, families and teachers with the benefits including a broader range of ATAR and VET studies than would be accessible in a single school.
"The challenge for schools is to prepare school leavers to take the next step toward their future – a future of work, a career and lifelong learning," he said.
"The alliance has enabled these students to access choices in their curriculum, to learn from specialist teachers at different NNEI partner campuses and to engage with a range of programs with strong community links, all while remaining attached to their home school campus." 
Helping provide clarity for the future 
Lead researcher, Associate Professor Matt Byrne, said the study showed that the program improved students' motivation at school, their skills and maturity and their confidence about the future. 
"Students were positive and confident about their future options, agreeing that the NNEI had an impact on what they want to do when they finish school," Professor Byrne said.
"They also said they enjoyed the learning in their NNEI course and that it had motivated them to do better at school." 
Making new friends 
Students involved in the NNEI enjoyed the different learning environment of their host school and meeting new students and had acquired new skills and maturity.  
Students commented: 
"I really like the experience of learning with new classmates in a different learning environment."
"The interaction with other students was pleasant."
"I have met and become friends with such amazing people."
Keeping students in school
Parents and caregivers commented on how the NNEI kept their children from dropping out of school.
One parent summarised this:
"So, I think having this pathway…has kept him at school. I think without it he probably would have just dropped out, or attendance would have been poor, and he would have had all the bad behaviour issues that go along with kids who aren't happy."
Professor Byrne said the research demonstrated the value of programs like the NNEI to provide better senior school pathways for students to maximise their potential. 
"There are learnings here for other schools who may not be able to offer all of the subject options that they would like to," he said.
"Our research has shown this initiative works." 
This article originally appeared as a media release from Edith Cowan University.