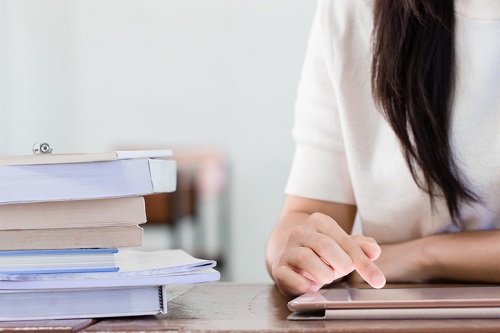 The standard of teaching graduates entering the classroom in Queensland is at unprecedentedly high levels, but there is a dire need to improve the public perception of the profession, a leading education stakeholder says.
According to an analysis by the Queensland College of Teachers (QCT), around 14% of new teachers leave the profession within four years. To address this issue, a federal inquiry into the status of the teaching profession is sitting in Brisbane today.
In August, Queensland Education Minister, Grace Grace, unveiled one of the biggest reforms to the state's teaching profession in decades, aimed at providing enhanced career pathways for teachers.
Grace said the Highly Accomplished Teach (HAT) and Lead Teacher (LT) program means experienced Queensland state school teachers will now have the opportunity to earn up to around $122,000 per year.
Addressing today's federal inquiry, the Minister said that while there are many reasons as to why a teacher may choose to leave the profession after such a short time, Queensland's retention rate was still higher than national figures.
However, more work towards raising the status of the profession in society needs to be done, according to QCT director, John Ryan, who said almost half of students who chose to study teaching in Queensland already had another degree.
"In addition to this, teacher education students now must pass a rigorous teacher performance assessment, which is moderated across universities to ensure the same high standard is being met and pass a literacy and numeracy test which puts graduates in the top 30% of the population," Ryan said.
Ryan said the teaching profession played a fundamental role in society in educating the next generation and the inquiry provided an important opportunity to help lift the status of teachers.
"There is a crucial feedback loop that must be acknowledged: when the profession is seen as high status, highly talented people want to become teachers, which subsequently lifts the status and the quality of the profession," Ryan said.
In its submission to the inquiry on the Status of the Teaching Profession, being undertaken by the House of Representatives Standing Committee on Employment, Education and Training (SCEET), the QCT notes a teacher's role has become increasingly complex and makes a number of recommendations, including:
teachers being appropriately resourced through professional development
equitable government funding to enable conducive conditions for teaching
raised awareness among system leaders about working conditions
a government audit of administrative responsibilities to reduce workload
ensuring every teacher is registered to maintain the standards of the profession.
"The quickest path to improve the status of the teaching profession is to highlight the positive impact that teachers have on students, and not only from a standardised testing point of view," Ryan said.