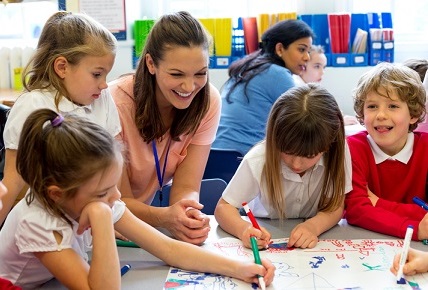 Inquiry‐based learning has been promoted as a student‐centred approach that can not only boost students' academic achievement, but also strengthen the links between teaching and research.
As such, this pedagogical approach has enjoyed widespread support by educators and education systems over the past decade, especially as some curriculums around the world move towards a more student-centered model.
However, some educational researchers and political leaders have questioned the impact of inquiry-based learning on student outcomes.
For example, Ontario's incoming premier, Doug Ford, recently declared his opposition to inquiry-based "discovery math."
"Kids used to learn math by doing things like memorising a multiplication table, and it worked," Ford said during the recent provincial election.
"Instead, our kids are left with experimental discovery math. That hardly teaches math at all. Instead, everyone gets a participation ribbon and our kids are left to fend for themselves."
Multiple large scale studies in the US and in Canada have found that students who engage in inquiry-based learning achieve better results in standardised tests than students in more traditional learning environments.
However, renowned Australian education researcher, Professor John Hattie, who reviewed more than 800 research studies, found that inquiry-based teaching actually has a very small effect on student learning.
According to David Scott, director of student experiences community-based pathway at the University of Calgary, Hattie's study is limited in a number of respects.
He says that while programs which emphasize challenges that require learners to apply higher order thinking were ranked as the second most impactful of all the approaches examined in Hattie's study, they were presented as distinct from inquiry.
"This is despite shared affinities with both guided and authentic approaches," Scott wrote in The Conversation.
"Further, the majority of studies used in Hattie's analysis were conducted in the 1980s and early 1990s."
In contrast, says Scott, a recent synthesis of contemporary research in The Cambridge Handbook of the Learning Sciences found that both guided approaches to inquiry and approaches growing out of the authentic education movement promote deeper understanding and more intellectually engaging learning experiences for students.
"The research clearly shows that ministries of education – in Canada and globally – should maintain their commitment to curricular shifts towards inquiry," Scott said.
However, he cautioned that there is a need to help the public better understand the research basis that has informed this change in direction.
"As part of this work, we must engage more vigorously with politicians and popular commentators who have misrepresented inquiry as a process of unguided discovery devoid of instructional supports," Scott said.