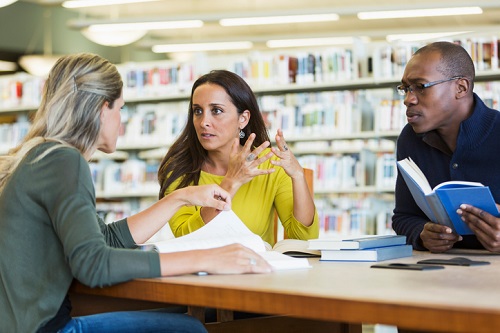 A new report shows that selective schools may be entrenching the disadvantage gap in Australian education as they become the most 'elite' schools in the country.
According to researchers Chris Bonnor and Christina Ho, over the last two years, 45% of all Year 12 "distinguished achievers" from NSW government schools came from fully or partially selective schools.
"This is remarkable given that selective schools comprise only 11% of all government secondary schools in the state," they wrote.
"Selective schools were intended to provide opportunities to the brightest of our students wherever they are found and whatever their family circumstances, but our analysis shows this is not happening"
The study found that nearly three quarters (73%) of selective school students in 2016 came from the highest quarter of socio-educational advantage. However, just 2% of students in fully selective schools came from the lowest quarter.
"If we are to ensure schools are properly equipped to serve all students then it's time to rethink the selective approach," Ho and Bonnor wrote.
They said the NSW government's gifted education policy review needs to not just review admissions regimes but seriously examine whether selective schools in their current form serve the best interests of all our young people.
"We can, and need to, provide an education system where parents of bright children can send them to their local comprehensive public school, confident that their interests and needs will be catered for, together with the interests and needs of all students, regardless of ability," Ho and Bonnor said.
In turn, say Bonnor and Ho, a diverse mix of students in Australia's comprehensive public schools will strengthen these schools.
"Not only do they retain their high-achieving students, and families committed to quality education, but they are better able to give all students the invaluable education that comes from learning side by side with peers from all backgrounds and of all ability levels," they wrote.
"Gaining an understanding and appreciation of this kind of diversity is one of the greatest gifts that schooling can offer our children and our society."
Related stories:
Managing difficult parents
How principals can create 'agents of change'