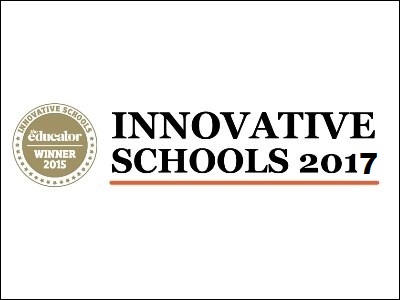 Entries opened for The Educator's third-annual Innovative Schools report this week to showcase the schools driving education forward in 2017.
The report will highlight the exceptional contribution 40 Australian schools have made to the K-12 education sector over the past 12 months. From teaching approaches to learning spaces and curriculum design, entries are open to any school that can demonstrate creativity and leadership in its initiatives.
Click here to view the 2016 Innovative Schools report.
Now in its third year the report, sponsored by Schoolbox and Digistorm, is well known in the Australian education space and has firmly established itself as one the industry's most impressive and highly sought-after accolades.
To nominate, simply complete the short online entry form before entries close on Friday 21 July.
The Innovative Schools report will be available in issue 3.03 of The Educator magazine and online.