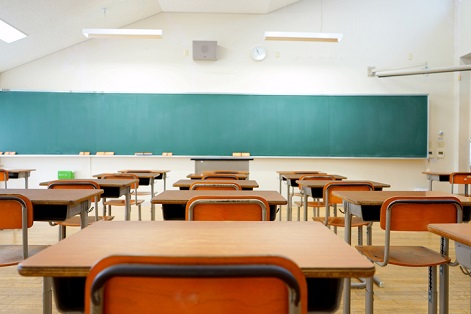 Given surging student enrolments and the fast-paced technology landscape, it's not uncommon for schools to grapple with connectivity and capacity issues.
Last week, this issue was highlighted when the 2019 online NAPLAN test was plagued by a raft of issues, including long delays and technical glitches.
As recent reports show, many principals are concerned that their schools are not adequately prepared to transition to NAPLAN online in 2020 and that it will be an administrative nightmare.
Fortunately for the staff and students at Presbyterian Ladies College (PLC) in Melbourne, their school is not one of them.
Brenton Harty, the College's director of ICT, said that while the school did not conduct the NAPLAN test online this year, it is preparing for the 2020 exams by assessing its wireless network performance.
The school is also currently in the process of upgrading its network, which aims to be 100% wireless this year. As part of the transition, PLC has also deployed an innovative solution to test the network under extreme conditions and workloads.
Harty said Aruba's User Experience Insights [UXI] dashboard will allow PLC to conduct simulations of the students sitting the online NAPLAN exam with newly deployed access points.
"This will ensure that additional demand can be tolerated, and any weak points can be identified and troubleshooted in advance," Harty told The Educator.
"Thoroughly assessing our network in this way will give us the assurance that it will be reliable and stable when we move to digital testing in 2020. We are confident our students will be set up for success for next year's exams."
PLC is currently undergoing an extensive multi-year building and renovation program, and as part of this, the school is refreshing large sections of the IT and AV infrastructure.
Harty said some of the benefits experienced have included a greater learning experience across a large number of school devices and support for current and future BYOD initiatives from staff and students who each have multiple devices.
He added PLC has also seen an enhanced capacity to support the school's wireless projections in every learning space, and a seamless onboarding experience and reliability, scalability and confidence ahead of online NAPLAN tests in 2020.
Mark Verbloot, Systems Engineering Director, Aruba APJ, said the organisation is boosting schools' NAPLAN-readiness by designing specific tests for the NAPLAN service to help them identify and mitigate risks.
"Our UXI sensors continually monitor many network components. The UXI sensor monitors and tests all of the interconnected components that a user traverses when accessing an application," he said.
"These include the wireless network, the wired network, authentication servers, DNS servers, WAN links, jitter, latency and the response time of the application. The objective is to provide a real time and historic view of the user experience for specific applications end to end."
Verbloot said the sensors are also useful in being able to pinpoint issues when connecting with the NAPLAN server, whether it is an internal network, external connection, or NAPLAN service itself.
"As a result, with this forward-thinking knowledge, schools are able to future-proof themselves to anticipate and troubleshoot issues long before 2020," he said.
"It also means that at the time of the 2020 NAPLAN tests schools will have a real time view of their end to end network performance being able to rapidly address any issues that may impact the test performance."
For PLC, knowing that next year's transition of NAPLAN online means that it can avoid many of the issues that inconvenienced thousands of students during this year's test.
"We now have the peace of mind that our network can manage the connectivity and capacity requirements of digital testing and our students' hard work can be fully captured in next year's digital NAPLAN exams," Harty said.