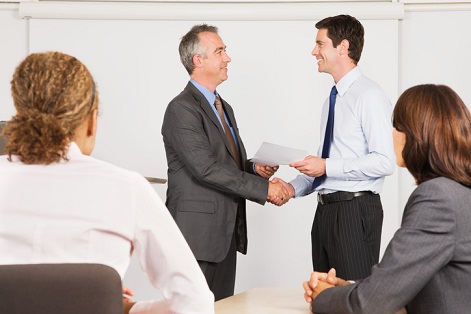 As 2018 ends and the new year dawns, schools across Australia will be planning for a number of important tasks. An important one of these is teacher recruitment.
Reports show that more than 30% of Australian teachers leave within their first five years in the role, presenting some daunting challenges for schools. For example, replacing a teacher is one thing, but finding a 'right fit' replacement is not so easy.
Since 2005, Australian organisation Smart Teachers has been helping principals source highly qualified and suitable teaching staff for their schools. In 2018, the company received the highest number of jobs in company history and within all states of Australia.
Smart Teachers manager, Tyson Wood, said this came from an increase in churn for schools who have worked with us since 2005 and an increase in new schools across all three sectors needing its help for the first time.
The reason for this churn, says Wood, was different from school to school and included factors such as retirements, teachers deciding to move to another school due to a change in their location or vacating their role due to unsuitability.
"As schools tend to advertise ahead or alongside the use of Smart, we were told that the suitability of applicants sourced from advertisements were down in their local areas," Wood told The Educator, saying this has been a "consistent message across Australia".
Wood said that while big changes to education are not expected in 2019, the year ahead will have more of the same challenges witnessed in 2018.
"Schools continue to report increasing student enrolments, whilst universities report decreases in enrolments of students taking up education degrees," he said.
"Throughout this, the status of the teaching profession comes under disrepute as we hear a lot about teacher burnout and that 30% of teachers leave their job in the first five years."
Wood said the "casualisation" of the profession has been having impact, and that schools are starting to do more to hire the right candidate for the role and the school community.
"This is continued closely by providing professional development and staff wellbeing programs. More needs to be done to align, motivate, encourage, develop and support staff," he said.
"The decrease in quality teacher applications and the struggling status of the profession is something Smart Teachers and Tes are working hard to improve – so too are schools and the majority of teachers who love their job and are very good at it."
Wood said 2018 saw a 29% increase in the jobs that Smart Teachers have worked on compared to last year.
"With more schools and teachers calling into our offices for support, it shows us that we all need to be working harder to equip schools with resources that will improve and enhance careers in the teaching profession," he said.
"Teacher shortages have been looming in recent years but today it is much more visible. The issue is set to intensify in the next 4-6 years and to get through this challenge, dedication is required."
A broader reach to accessing suitable candidates
Wood said his company's partnership with Tes gives schools "a much needed and broader reach" to accessing suitable interstate and overseas candidates.
"While local candidate pools decline, a broader reach ensures a school is better placed to find a more suitable teacher for the role. A teacher may come from interstate or abroad, but if their faith, pedagogy, or curriculum frameworks match those of the schools' then it can often be the best fit," he said.
"Thanks to our Tes.com job board, we have teaching and leadership opportunities from the Catholic Diocese, state governments and independent schools nation-wide; for the first time in Australia all of these jobs are available in one convenient location."
And for the company, the future looks bright. Wood said that integrating the job board with Smart Teachers' resource and news platforms has seen a marked growth in teacher sign-ups attracting over 15,000 teachers per month.
"Schools are benefiting from this immensely because their jobs are exposed to active job seekers and the many passionate teachers who visit the site for other reasons," Wood said.