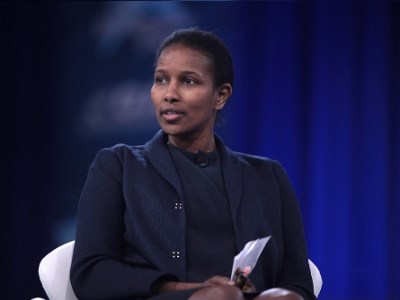 Somali-born former Dutch politician, Ayaan Hirsi Ali – a prominent anti-Islam commentator, who is speaking in Australia next week – says Islamic schools are doing more harm than good to Muslim students.
In a clarification of earlier remarks provided to The Daily Telegraph, Hirsi Ali told The Educator that Islamic education, especially for Muslim students, "gets in the way of the integration into the host society".
"If you wanted to help Muslim students, you wouldn't want to isolate them by putting them in exclusively-Islamic schools," she said.
Hirsi Ali added that Muslim students often come from low-income families where they don't speak the language of the host country.
"From a socio-economic perspective, one would be hurting Muslim students instead of helping them by putting them in these isolated schools," she said.
"Then they become a target for Islamist ideology and even Jihadist ideology."
However, Dr Jamal Rifi – a prominent figure in the Lebanese Muslim community – called Hirsi Ali's allegations "baseless", saying highly-educated school teachers of various faiths were the "eyes and ears" that make sure curriculums are followed.
"There are more than 40 non-government Islamic schools in Australia. While some had been investigated for governance issues there are no concerns about curriculums," he told Yahoo 7 News.
"We are doing anti-radicalisation day in and day out because whoever is doing the radicalisation is a propaganda machine that is targeting our boys and girls."
Earlier this month, it was revealed that 19 schools based in Sydney's southwest are currently undergoing the NSW Government's Schools Working Together anti-radicalisation Program to stamp out anti-social behaviour and encourage a greater atmosphere of inclusiveness.
Rifi called for improving Muslim students' independent living skills and provide them with greater resilience "so they can say no and know how to deal with this propaganda".
Related stories:
19 Sydney schools 'at risk' from radicalisation
New reporting guidelines 'a dangerous path'