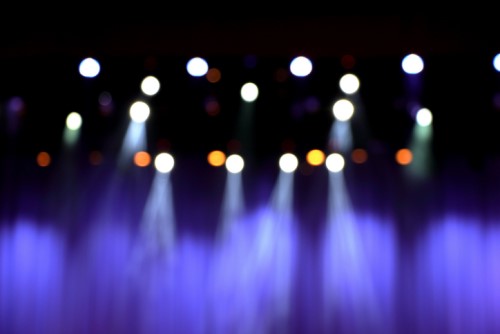 On August 17 last year, more than 500 of Australia's education elite from across the country gathered in Sydney for the inaugural Australian Education Awards, which were presented in 24 categories recognising the work of the schools and individuals making their mark in the sector.
This year, the Australian education sector will again be put in the spotlight for all the right reasons when the awards, and those nominated for them, return to Sydney in August.
One of the big accolades up for grabs on the night will be the School Principal of the Year (Non-Government) award. Sponsoring the award will be JB Hi-Fi Solutions, Australia's largest home entertainment retailer.
Below, The Educator speaks to Graham Blackstock, JB Hi-Fi Solutions' national education manager, about its decision to sponsor the prestigious award.
TE: Can you tell us why JB Hi-Fi Solutions has chosen to sponsor the School Principal of the Year (non-government) Award?
GB: Innovation and change start from the top and as we are within a Technology transformation stage within Education, celebrating and recognising the School Principal of the Year category is a privilege to be sponsoring. It is important to not just recognise the leading principals, but also to connect with these principals to collectively share and make available the deep breadth of industry knowledge, learnings and new trends around technology for schools that are embarking on a digital transformation journey, reviewing online child safety policies, or simply providing hints and tips around assistive technology for vision, hearing or learning impairments as an example.
TE: Drawing from your work within Australian education, what do you consider as the key attribute of a successful school principal?
GB: Throughout school, students are faced with key decisions over their future career paths and working out for themselves what subjects and careers interest them the most. Principals who provide greater choice of curriculum subjects, embracing STEM and smaller class sizes are great leaders, thinkers, innovators and most importantly demonstrate a true care and passion for educating students. Thankfully there are so many forward-thinking progressive principals who embrace the school community, lead and mentor their educators, encourage leading teachers to become the advocates for change within the school and embrace new ideas and learning experiences.
TE: In your view, why are awards like this so important for the K-12 education sector in general?
GB: Each industry or sporting organisation rewards and recognises the outstanding achievements of the past year, and the Education sector is no different. The principals and educators are a shining light in their community and are an inspiration to other principals and educators to also work towards and reach levels of excellence. It also provides a national spotlight on the Education sector, attracting not only industry coverage but media interest too, which helps celebrate the great work and success stories spoken about during the awards night and celebrated throughout the year.
TE: Looking to the year ahead, in what ways will JB Hi-Fi Solutions be building on the work it has done in the Australian education space so far?
GB: Education within JB Hi-Fi Solutions is a key focus and one of the pillars of the Solutions business. As such we continue to have a dedicated team focussing on supporting education through key services and solutions. Our focus this year continues to be about empowering educators and students through classroom technology and covering key topics including working towards an inclusive classroom and ensuring all students are protected online regardless of where they need to work. We achieve this through face to face meetings, key industry award nights and inviting educators to exclusive education events run with our key partners.