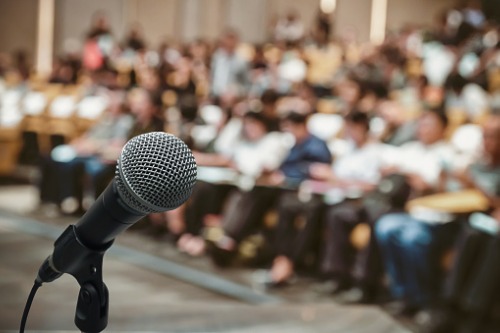 With more than 35,000 people from 63 countries attending, and insights heard from 400 speakers in 370 sessions, the 2021 World Education Summit ran from 23-26 March, and was the largest online teacher training event and education conference in history.
True to its name, the event saw educators from around the world listening to education's finest researchers, thought leaders, and change-makers, including Professor John Hattie (professor of education and director of the Melbourne Education Research Institute at the University of Melbourne), Professor Andy Hargreaves (Research Professor at Boston College), and Professor Guy Claxton (emeritus Professor of the Learning Sciences at the University of Winchester).
While the summit encompassed a range of broader themes and takeaways, much of the focus was on the challenging, disruptive period educators and learners shared due to COVID-19. Other discussion points were forward thinking, posing questions and inspiring debate about the shape of education in a post-COVID landscape.
Wellbeing
The spotlight has been on the importance of teacher and student wellbeing in recent times, so too the role schools play in supporting the wellbeing of their communities. Many sessions focused on practical, pick-up-and-use strategies, including tips for supporting mental health, incorporating positive psychology in the classroom, and supporting students dealing with anxiety. Broader sessions explored how wellbeing can be meaningfully embedded in curricula.
Speakers urged educators to see student wellbeing as everyone's responsibility, rather than the sole domain of tutors or school counsellors. Leaders were urged to continue this focus on wellbeing in the 'post-COVID' era and find sustainable ways to integrate wellbeing into every facet of school life for both staff and students.
Leadership
'Bravery', 'courage' and 'compassion' aren't usually terms associated with educational leadership, but they were used by many speakers while exploring ways to navigate school communities through uncertain times. The recurring theme 'supporting people' (rather than 'supporting performance') was highlighted, as was the importance of transparency, honesty and vulnerability among leaders. Speakers also reminded attendees of the miscellaneous 'skills toolkit' school leaders require, including strong communication, and both change and crisis management skills.
EdTech
Extended periods of home schooling have taught us that teachers will never be replaced by eight hours of daily Zoom calls. Numerous speakers highlighted the crucial role teachers play in motivating and engaging students, supporting wellbeing, and nurturing growth. No matter how good the tech, strong teacher-student relationships remain key.
Zoom aside, the question was raised: What EdTech should schools be harnessing to work smarter, personalise learning, and to instil a lasting impact on outcomes and engagement? The answer: anything that genuinely helps support student engagement in the classroom context: tools that crunch powerful data and provide insights to inform planning; automatic marking; improved feedback flows.
We should take advantage of EdTech that speeds up manual processes, freeing precious time for teachers to spend working with their students, planning differentiation, and analysing data. Whatever the tools, the importance of whole community buy-in, ongoing support, and clear alignment to the school's wider strategic goals remains constant.
'Tech for tech's sake', it was agreed, benefits nobody.
COVID-19
While school closures in Australia and New Zealand were broadly limited to a term or less, the summit found the importance of recognising many countries which lost an academic year's worth of in-school learning, and in some cases, more. To this day, thousands of schools remain closed.
The closure periods have forced educators to find new digital solutions. Even teachers with little technical know-how have tried apps, tools, and sites to solve problems and digitise multiple teaching workflows. Some good will likely stem from this period of experimentation.
Various speakers explored ways to remotely engage learners; many lessons were shared, as was the changing role of the teacher. John Hattie encouraged considering what worked well and how they might be scaled up to consistently benefit more learners. His main message was: "Focus on the positives, not the negatives, and consider what can be carried into your practice, when normalcy returns, for the benefit of your learners."
The future
'What next?' is a recurring question on social media, and in webinars and conferences – and a key theme of the summit. Education's future is being contemplated, with COVID having kickstarted the change process.
Several speakers and panels explored what can be learnt from progressive education systems (as found in Nordic countries) and the future of teaching roles which may incorporate face-to-face, blended, and remote learning. The consensus was that education's future doesn't lie in classroom AI, but in greater flexibility in learning including physical spaces, a mixture of face-to-face and online teaching, and students having greater agency over their learning.
Real change will only come after university entrances and final examinations have been seriously rethought.
Curriculum and assessment
There was a noticeable focus on Professor Hattie's work, with sessions on collective efficacy and visible learning strategies, which reinforced the importance of 'the basics' during times of great change. Subject-specific sessions on literacy, science, mathematics, and language teaching saw subject specialists around the globe united in the sharing of universal best practice and innovative ideas.
Several speakers explored the importance of student voice and choice in formative assessments. Attendees were encouraged to allow students to choose how they demonstrate their knowledge and to invite them to co-construct success criteria, ensuring a robust understanding of the process. Learning portfolios were covered in multiple sessions, as was the importance of personalised, individualised feedback, focused on the next steps.
Attendees could have heard more discussion and debate about the future of formal school examinations. With the mess made of the 2020 IGCSE and A Level grades (which affected not only students in the UK, but thousands in international schools all over the world) alternative approaches might seriously be considered. The current formal examination system is archaic at best and damaging and worst. Many want to see options for portfolio-based evidence of achievement, greater trust in teacher-assessed grades, and practical assessments woven throughout the final years. Releasing teachers and students from the shackles of paper-based end-of-year exams allow greater freedoms to trickle down through the younger years, benefiting students of all ages.
Helen Prior is the Head of Digital Learning – International Schools, for Education Perfect (EP). An educator and entrepreneur, she has spent the last 14 years in education, 12 of those in teaching and leadership roles New Zealand, Dubai, Hong Kong and Malaysia. At EP, her focus is on international education.