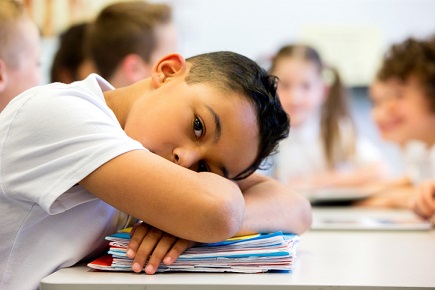 More than half of all requests for help to a children's helpline are going unanswered, according to alarming new statistics.
On Thursday, Kids Helpline – Australia's only free confidential 24/7 national children's counselling and support service – revealed that 51% of requests for help to the service went unanswered over the first 6 months of 2019, due to funding shortfall.
The number of attempts to contact the helpline increased from 146,292 to 148,776 over the past 6 months, with visits to the website increasing from 552,103 to 875,280 – up 59% over the same 6 month period to 30th June 2019.
"A quarter of all counselling sessions now have to do with mental health concerns and one in ten are a young person presenting with an undiagnosed mental illness," yourtown CEO, Tracy Adams, said.
Responding to concerns children and young people have in relation to their mental health and well-being is a major area of Kids Helpline's work, along with responding to concerns about identity and self-concept, school and education, and health and development issues.
Adams said the Helpline requires an additional $5m a year, which would enable the employment of additional professional counselling staff in order to meet the demand.
"We want young people to get the very best service they can, particularly with the issues they are contacting us about," Adams said.
"Whilst we acknowledge the proactive and brave help seeking behaviour of children and young people, we are extremely concerned that we are unable to answer every contact for help."
However, Adams encouraged children and young people to keep trying to contact the Helpline even if they can't get through the first time.
"It's vitally important that they keep trying," she said.
"For some people, connecting with Kids Helpline has been a life-saving experience. For others it's about practical help and support at the critical moment they need someone to listen."