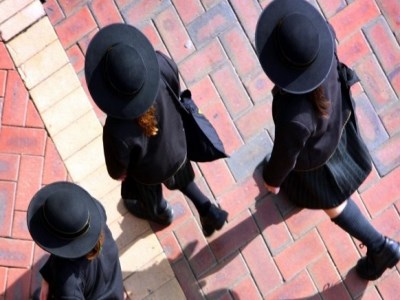 A new report says children as young as five are displaying worrying sexual behaviour at school, such as simulated intercourse and attempts to coerce other students into sexual conduct.
This has raised concerns about whether teachers are adequately trained to identify whether the students are victims of sexual abuse or simply imitating what they see online or on TV.
The research was conducted by Dr Lesley-anne Ey, a lecturer in child development, educational psychology and child protection at the University of South Australia,
Dr Ey asked more than 100 teachers from public, private and Catholic primary schools across Australia about their experiences with children's problematic sexual behaviours, and their management strategies in schools.
Roughly one-third of educators said they have received no formal training in relation to students' problematic sexual behaviours – an issue Dr Ey said may account for why some educators' descriptions of typical and problematic sexual behaviours are inaccurate.
"Equally, the majority of educators who said that they had received training largely identified mandated reporting courses, consistent with the 2008 research of Walsh and Farrell," she said.
"Although it is plausible to assume that the majority of these courses would contain information on sexual abuse indicators, given all states and territories require educators to report sexual abuse, it is unclear what the extent of this information is".
Dr Ey added that these courses are unlikely to have content in relation to responding to children's problematic sexual behaviour beyond the common initial responses and reporting procedures.
While teachers said they were confident about mandatory reporting requirements, they were less confident about how to deal with children displaying concerning behaviour.
Dr Ey said access to smartphones and devices were connecting children as young as eight to a range of online content, including pornography.
"If kids are acting out inappropriately, whatever the reason, it's a problem. But the issue for many teachers is in knowing how to respond to what they see," she said.