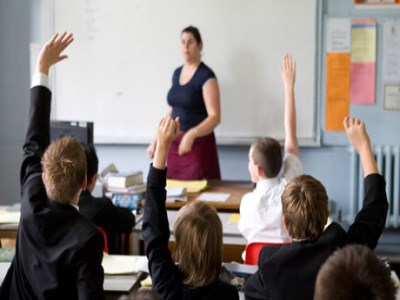 Hundreds of teaching graduates were unable to finish their qualifications last year due to a lack of available jobs and resources – and it could get worse, a new report has warned.
Figures from the New South Wales Board of Studies, Teaching and Educational Standards (BOSTES) revealed that many trainee teachers are unable to meet new national accreditation standards, forcing them to abandon their careers early.
Last year alone, 521 trainee teachers failed to meet the requirements because they could not find work within a three-to-five year period. The latest figures suggest up to 40% of teacher graduates cannot find work within four months of graduation.
Since 2010, NSW lost almost 3,000 teachers from its books – and the numbers have been rising.
However, a spokesman for the NSW Board of Studies told the
ABC
the requirements were about teacher quality and that it would not budge when it came to changing this area.
"It is essential for students that all teachers — casual, temporary or full time — meet the Proficient Teacher standards within a reasonable period," he said, adding requirements had been in force since 2004 and that supervision requirements should not be onerous for schools.
"Even casual teachers should have a supervisor to support them. This is a reasonable expectation of schools and school systems," he said.
The recent figures follow a string of reports about increasing concerns about the declining number of teachers entering the profession.
Recent data from the Australian Council for Educational Research (ACER) has shown that the majority of teachers leave the profession within the first five years, adding to existing fears of a nationwide teacher shortage.
Dr Phillip Riley, director of the Australian Principal Health and Wellbeing Survey at
Monash University
, said a lack of job security in teaching contracts in Australia is an important factor that is often overlooked in the debate over teacher attrition.
Kevin Bates
, president of the
Queensland Teachers Union
(QTU), agreed,
telling
The Educator
that while teachers faced professional battles on many fronts, job security and workloads were proving to be "the biggest issues".
"Short term contracts are on the rise and the target of a strong union campaign in Queensland. Early career teachers are often used as short term employees and they suffer from the lack of certainty and professional support as they develop," he said.
"Temporary employment is a key issue in rural and remote Queensland where the cost of relocating personal effects and families to take up work is prohibitive."