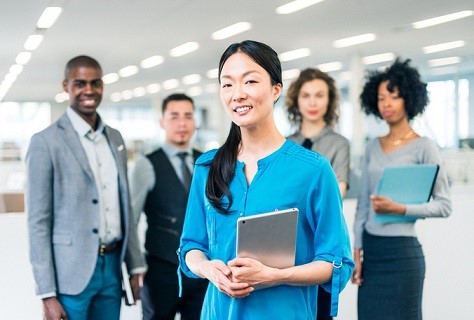 Nominations for The Educator's 2018 Rising Stars report must close this Friday, 16 March, giving readers just a few more days to submit their nominations.
The report will recognise those working in the K-12 education sector already showing potential of becoming some of the industry's future leaders.
To be eligible for a place on the Rising Stars report, nominees must be under the age of 35, work in education and be able to demonstrate effective and innovative leadership in their career to date.
Being named as a Rising Star is a rare opportunity for education professionals to showcase their achievements on a national platform in the early stages of their career.
Those readers interested in putting forward a colleague for this unique opportunity are encouraged to do so using the online entry form here before this Friday, 16 March. Self-nominations are also accepted.
Dr Jim Watterston, Dean at the Melbourne Graduate School of Education (MGSE), said the school is proud to be the sponsor of The Educator's Rising Stars report in 2018.
"The quality and work of young leaders in education throughout Australia is inspirational," Dr Watterston told The Educator.
"The leadership that these education professionals show in their innovative work across their schools demonstrates their skills, knowledge and passion. That's why the Rising Stars report is such a fantastic way of recognising the work of 30 nominees under the age of 35."
Dr Watterston said that leadership is "an integral part of a successful educational environment".
"While good leaders provide a model for others to follow, they also support their colleagues to reach their own potential and inspire them to have the confidence to innovate," Dr Watterston said.
"Here at MGSE, we design our programs to foster the skills required to produce future leaders, helping to ensure the ongoing success within the education sector."
Dr Watterston said teaching is "a challenging, complex and rewarding career".
"We consistently need teachers with the calibre and commitment of The Educator's Rising Stars nominees. We need teachers who are capable of navigating a complex digital world with their evidence-based approaches to teaching and learning," Dr Watterston said.
"It is an exciting prospect to again be able to recognise and reward educators making an impressive contribution to the profession of teaching. The work of our young education professionals not only benefits their students, but also their colleagues and the community more broadly."
The Rising Stars list will be published in issue 4.02 of The Educator magazine, out in May.
Related stories: