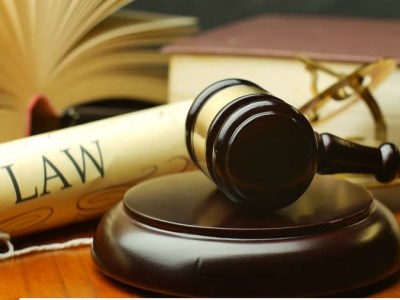 One of Australia's top national law firms is helping principals identify dangers which may arise from the execution of daily tasks by staff at primary and secondary schools.
Mills Oakley has helped develop a comprehensive training and management system to identify hazards and risks across schools in Australia.
The firm supplied the content offered by the system, created by Velpic – an e-learning platform developer – according to an
IT Wire
report.
The system identifies dangers which may arise from the execution of daily tasks by employees at both primary and secondary schools in Australia.
The initiative follows a High Court decision that ruled all schools must now ensure that their teachers and staff do everything as safe as possible
The High Court decision on
Deal v Kodakkathanath
mandated that schools have a duty to do everything practically possible to ensure teachers and staff perform all tasks at school in the safest possible way.
It is envisioned the system will minimise exposure to potential risks and consequently litigation.
Available for $250 per month billed annually, the learning management system accommodates up to 250 monthly users. Content updates on law developments will be regularly uploaded to the system.
Schools can also opt to a higher plan at no additional cost which allows them to create their own modules not necessarily falling under the health and safety category.
"Teachers' health and safety often comes second in many school environments and we want to ensure that they are given the right training to safeguard themselves against potential hazards and dangers in the workplace," said Kate Walawski, special counsel at Mills Oakley.
The Educator's
Education Law Masterclass
, held in October last year, addressed the key legal issues currently affecting those in leadership positions in schools.
Speakers from some of Australia's top law firms discussed a variety of topics including disability discrimination, family law matters and the misuse of social media.
Another issue facing school leaders on a daily basis is a serious lack of compliancy training, which
Stephen Breen
, president of the Western
Australian Primary Principals Association
(WAPPA) warned was a legal time bomb waiting to explode.
Australia remains the only country in the industrialised world that does not have a mandated professional learning qualification to become a school leader, a factor Breen sees contributing towards the inability of many principals to handle sometimes complex business administrative decisions.
"Most million-dollar businesses would have a compliance officer, an accountant, access to legal help and other support, but the principal doesn't," he explained.
Ron Bamford
, principal of
Canning Vale College
, located in Perth, is also the WA president of the
Australian Principals Federation
(APF). He said the answer of whether principals have sufficient training in departmental policy and compliance was "basically no".
"Principals, particularly in their formative years, need to be aware of the possible legal issues they might face and training would help," he said.
"The training should not just inform – and scare – principals, but more importantly provide them with support to put in place mitigation strategies that are achievable in day to day practice."
He added that mitigation against legal action for each aspect of the role must be practical enough to be achievable in context of all the other things principals are required to do.
"To allow our principals to do their prime job of schooling, extra resources are required to employ suitable staff to take some of the logistical and legal load," he said.
Mills Oakley has been contacted for comment.
Related stories:
Parents behaving badly: legal resource for educators
Fixed-term contracts: do's and don'ts