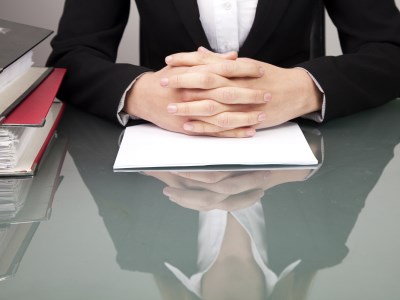 Velpic, an online training software company has partnered with leading national law firm Mills Oakley to launch a new training program for schools.
The platform will provide schools with specific content created by Mills Oakley to improve and facilitate health and safety practices and adherence to legislation
Kate Walawski, special counsel at Mills Oakley law firm – and a former school teacher – said the resource was developed to help principals mitigate risks that may not be high on their ever-increasing list of priorities.
Walawski told
The Educator
that the initiative was developed in response to the High Court decision of
Deal v Kodakkathanath
in which the High Court determined that schools must do "all that is reasonably practicable" to ensure that teachers perform each and every task in the safest way possible.
"The High Court decision stood as a red flag to schools that they could be liable to damages if they did not observe their statutory duty, which is to do all that is reasonably practicable to ensure that teachers perform each and every task in the safest way possible," she said.
Schools need help to mitigate risks
Walawski said that from her point of view and experience, schools are not taking enough action to ensure the safety of their staff.
"While this is gradually changing, I think principals and teachers need to be more proactive in addressing risk of physical and mental injury," she said.
"Principals are under increasing pressure, both from parents and other schools. There is constant competition that principals are facing, and they need to be more accountable when it comes to their school's performance."
She added that another factor that motivated the firm to create the new resource was that there had been a steady increase in health and well-being related claims from teachers.
"We're certainly seeing that in insurance claims. They're finding a lot more claims from teachers saying they're suffering from stress."
However, Walawski said it was not clear whether these claims were genuine, meaning the insurer would assume liability.
"I'm also hearing that teachers are not being performance managed. As teachers are being held more accountable, they're putting stress claims where it might have just been about reasonable performance management action," she said.
A helping hand for principals
One of the most helpful things about the resource, says Walawski, is that it recognises the significant workloads that principals face on a daily basis.
"Many school leaders are already under-resourced and struggling to find extra time to fulfil their obligations. I find that many schools don't have health and safety representatives on site who are actively identifying risks and hazards, and there is no reporting system," she said.
Walawski said while teachers make sure that their students are clothed property, have sunscreen on and are not fighting in the playground, she doubts that there are teachers whose role it is "to find the broken slab or pavement that might cause injury."
"Our training modules cover these issues, as well as ladder safety, hazardous manual tasks and safety issues such as stress, posture and getting adequate sleep," she explained.
Part of the new training module involves examining bullying between staff members rather than students. The modules also assist school on matters such as discrimination and sexual harassment.
Walawski said the resource allows schools to:
Quickly obtain up-to-date professional training videos on workplace safety and other legislative requirements relevant to Australian schools.
Create or customise your own dynamic training content without requiring technical qualifications in video production, or relying on specialist suppliers.
Schedule, track and manage training better by automating or streamlining training processes for specified individuals and groups.
Deliver engaging eLearning content and let teachers and other staff consume training on mobile, laptop and desktop devices, at one seating or in multiple micro-learning stints.
Report on training outcomes and searchable records with full version control from one central location that's accessible via a password-protected secure Internet portal.
Facilitate a new level of knowledge sharing to simplify training, increase learning, improve performance, and accelerate success.
Walawski said that additional content updates will also be provided on legislative developments to ensure that schools are ahead of the curve and consistently adhering to best practices.
"Every state has their own occupational health and safety legislation, but fortunately there has been a gradual harmonization of these laws," she said.
"Schools have a duty of care to minimize potential hazards to their staff, but there is also a duty of care that individual employees have to themselves and each other."
Related Stories
:
Mitigate and manage: the legal risks you need to be aware of
Mother sues school over son's death
Principals lack vital compliancy training