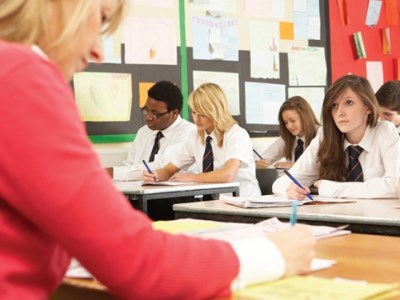 Researchers have stressed that more evidence is needed before major shifts in Australian education can take place.
Yesterday, Blaise Joseph and Jennifer Buckingham from the Center for Independent Studies (CIS) cautioned that the advent of new technology and increasing demand in the automation sector are reducing employment options for students with low academic achievement.
And this is having follow-on effects.
Figures show that rather than be unemployed, more students are staying at school to Year 12 (84.3% of youth in 2016 compared to 75% in 2006).
As a result, schools are being compelled to accommodate a cohort of senior secondary students who are not academically motivated.
"A wholesale refocusing of the education system amidst the disruption of 21st century globalisation and automation without solid evidence is a big risk," Joseph told The Educator.
However, he pointed out that while this poses significant challenges, there is a "bright light" in the current employment situation: apprenticeships.
"Ninety-two percent of individuals graduating from apprenticeships and traineeships are employed full time post-completion," he said.
"It is not difficult to understand why: there is a direct match between training and employment."
In order to create more effective and accessible career pathways for students, initiatives such as P-TECH and other school-industry partnerships are rolling out across Australia.
Joseph said that while these developments should be welcomed, it could take time to assess their true impact on improving students' career prospects.
"The P-TECH model could potentially help to improve the job prospects of more young people in the future, as it links students directly with industry while still at school," Joseph said.
"However, we'll need to wait and see the results from the 14 pilot sites before we have sufficient evidence to assess the efficacy of the program and whether or not it's worthwhile expanding."
Joseph said that school principals should ensure that senior secondary students are aware of the job prospects of different post-school education choices.
"This means ensuring that career advisors are well-informed of modern developments in post-school education and training, and pass on this information to all students," he said.
"It is important to understand that many students who go to university are ill-prepared and drop out of their degrees [approximately one-in-three university students], and that traineeships and apprenticeships are potentially more suitable for students who don't have the motivation or the skills necessary to succeed in further academic studies."
Related stories:
Preparing students for a tech-centric world
What to expect from Australia's first science-focused school
Australia's P-TECH venture takes big leap forward