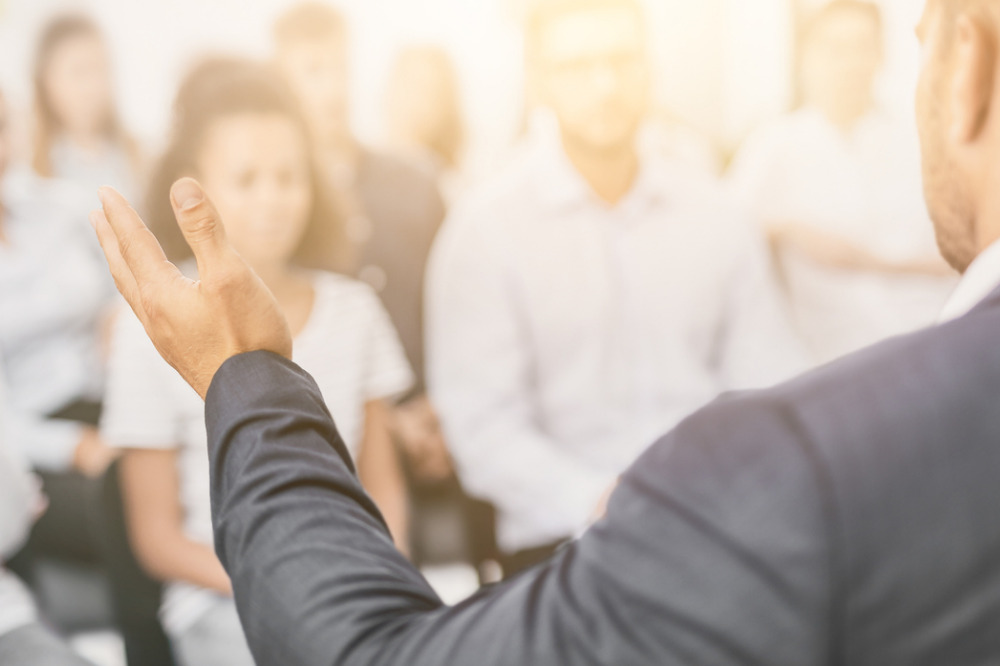 by Andrew Smith
One of the many strengths of effective school leaders is their ability to calmly navigate uncertain and unstable times.
The pandemic is a disruption that has tested us all with different challenges every day. It has forced our education system to transform, with many schools temporarily moving their entire learning environments online. They've have had to integrate complex digital technologies to support their work.
This experience has transformed our society and its future. But are we reaping a digital dividend or worsening a digital divide in education?
It's been 18 months since we first shifted to remote learning in Australia. Schools have responded to the disruption in many and varied ways, but the main challenges have largely been in these four areas.
The balance between planning and agility
Capability and confidence across the school community
Equity and inclusion
Safety and security
The balance between planning and agility
Without a plan, a school community may find it challenging to advance digitally, even without forced remote learning. School leaders said having a plan was critical for their school's transition to remote learning, and kept them focused in the face of overwhelming challenges and choices.
The first step in any good digital strategy is to set a goal. School communities with positive outcomes in digital disruption are clear about the goal they want to achieve.
Unfailingly, that goal focuses on increasing the impact of teachers in ways that lead to improved student outcomes.
Capability and confidence across the school community
Technology should enhance rather than replace great leadership and teaching. Building capability helps schools operate with confidence in a digital environment.
To do this, effective school leaders put time and effort into a strategic framework based on:
systems and processes that support school and organisational capability
people capability and confidence – school leaders who take time to increase their knowledge and learn from others, and a teaching workforce that confidently uses technology and understands how to integrate it into their pedagogy.
Equity and access
The Australian Digital Inclusion Index shows that digital inclusion is uneven across Australia. Income, age, education levels and employment all play a part.
In 2019, around 20 per cent of Australia's four million students were from households in the lowest income bracket. These students face a much higher risk of digital exclusion from remote online learning and poorer educational outcomes as a result.
School leaders are finding creative ways to support their communities. The catchphrase of 2020 was 'devices, dongles and data'. Some schools distributed devices and portable wiFi connections to students most in need. Others set up central help desks to support parents trying to navigate unfamiliar devices and connections.
Some school leadership teams introduced online education programs for parents on how to support their child's education during remote learning. Recording school assemblies and gatherings for families who couldn't attend kept parents engaged, and will likely continue in some schools beyond the pandemic.
There is much to do to address digital inequity. Yet there is much to learn from what school communities can do, and are doing.
Safety and security
Mental health issues among young Australians were already at a disturbing level before the pandemic. This has only become worse.
School leaders are also grappling with the challenge of supporting the wellbeing of their staff. This is on top of their own fears about the health and wellbeing of family members.
Add to that, the online safety and security of students is being tested as they navigate their remote learning experience. The Notifiable Data Breaches Report: January–June 2020 showed education as the third most breached sector when it came to cyber attacks.
The disruption has truly put the safety and wellbeing of students and teachers at risk.
To counter this, many schools' efforts to engage and connect with students, families and staff have been beyond anything we have seen before.
Virtual events, social gatherings and competitions helped people stay connected and supported. Gathering in small groups to walk together or have 'online drinks' helped teachers maintain important staffroom relationships.
Leaders and classroom teachers have also put time and effort into learning about data security and best practice to minimise threats. Initiatives like Safer Technologies for Schools (ST4S) assess online education products and services against a nationally-agreed set of privacy and security criteria. This helps leaders make informed decisions about the digital education technology products they bring into their schools.
So far, ST4S has assessed over 100 products. It found that around one third of products needed security and privacy improvements to meet the criteria. Almost all vendors have committed to making changes to meet the standard. The rest have withdrawn their products from the market, rendering the classroom a safer place for all students.
Beyond the disruption
School leaders and school communities are taking the challenges of digital disruption and meeting them with careful planning, time and energy. They're building capacity and keeping a close eye on wellbeing and safety.
As we move beyond the pandemic, school leaders can use the lessons learnt during the pandemic to encourage innovation and produce enduring benefits for their schools and communities.
Andrew Smith is the Chief Executive Officer of Education Services Australia (ESA). With qualifications in education, science and business, Andrew has extensive experience and expertise in strategic leadership in the education, training and not-for-profit sectors.