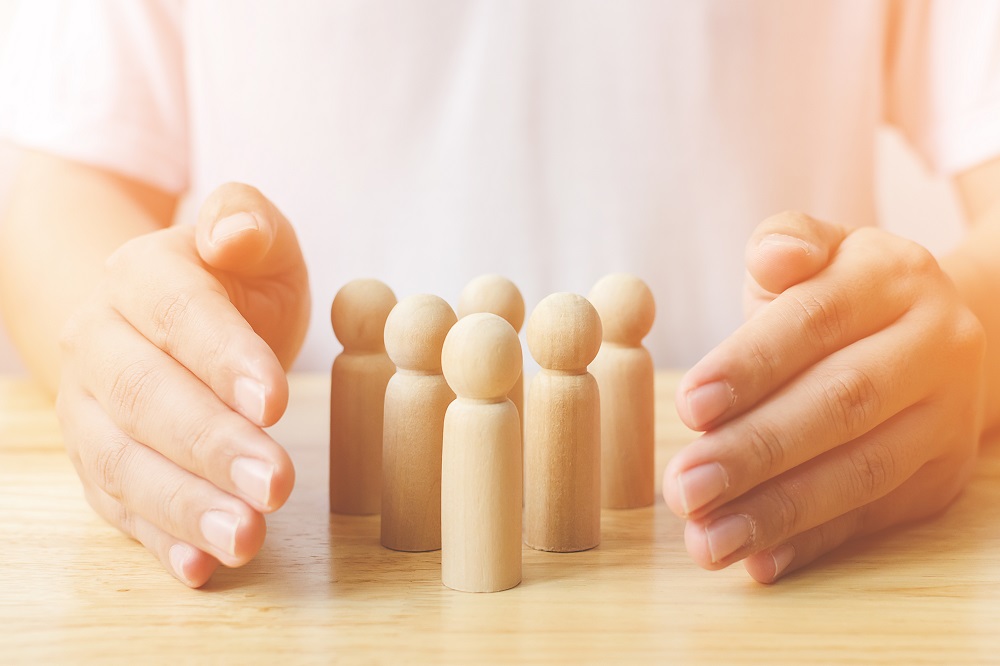 In a time of crisis, leaders are the ones we depend on to calm our nerves and forge the path ahead, even if that path requires great toil and sacrifice. Despite the overwhelming pressures they face in their own roles, principals have demonstrated, selflessly and solidly, that their communities can depend on them.
As school leaders continue to pull out all the stops to lead, and safeguard, their schools during the most significant upheaval to education in living memory, evidence across the globe is emerging of the critical role that leadership plays in steering communities through the COVID-19 pandemic.
The Australian Institute for Teaching and School Leadership (AITSL) recently released a major report summarising the evidence base of leadership required during this difficult and challenging time.
Spotlight: 'The role of school leadership in challenging times' report examines the practices of successful leadership through uncertainty and highlights learnings from previous crises.
AITSL CEO, Mark Grant, said teachers and school leaders across Australia should be congratulated for the tremendous job they've done rising to the challenges that the bushfires, drought and pandemic have presented to their schools.
"Through a number of crises this year you have demonstrated that you are resilient and able to adapt quickly to the challenges you, and your broader communities, face and continue to face," Grant told The Educator.
"It is not easy, and it has been humbling to see how the whole Australian education system has adapted, and in many places, transformed in response to such challenging times".
Grant said many students, parents and elected officials have commented positively on this, recognising the significant role that teachers and principals have and continue to play during the COVID-19 crisis.
"We see our role of supporting teachers and school leaders as core to our purpose; this is true now more than ever," he said.
"The evidence-based resources we provide through our ongoing Australian Teacher Response campaign, focus on helping teachers and school leaders navigate through times of uncertainty".
The campaign includes the AITSL Teacher Hub with nearly 200 new and curated resources, and Facebook group with over 4,500 teachers sharing ideas and supporting each other.
Grant said the recently launched AITSL report forms part of this campaign.
"The Spotlight highlights what the evidence says about how effective leaders operate in times of crisis," he said.
"It looks at how they prioritise open communication, how they proactively triage and manage threats to their community, and how they leverage expertise and experience from multiple sources to facilitate transition from a crisis; and importantly, how they support the wellbeing of their school community while maintaining their own health and wellbeing".
The 'three T's' a useful framework for leaders
The Spotlight report pointed to evidence showing that the 'triage, transition and transform' process provide a useful framework for helping principals understand and respond to the challenges they face.
"The 3T's approach – triage, transition and transform – is a useful approach to reflect on during and after a crisis event. This framework is not linear but provides a way of thinking through a crisis and providing structure for how to respond," Grant said.
"For example, while moving through a later phase (transform), leaders may also be helping others in an earlier phase of the crisis (transition)".
Grant said the value of this model is that it provides a framework for understanding the types of challenges leaders may face at each phase of a crisis.
"We all know that managing a crisis is not easy," he said.
"All leaders, whether in business, government or in this case schools, have had to think fast and effectively as we adapt and bring our various teams through this incredibly challenging time".
'Open, honest communication is critical'
The report highlighted some successful wellbeing interventions, such as mindfulness training to manage stress and emotional management strategies.
Grant said the COVID-19 crisis has shown the "absolutely critical" need to ensure that there are honest and open communications in place between principals and their staff, between principals and their community and between principals and their students.
"As the Spotlight points out: clear, simple and frequent communication is imperative to sharing up-to-date information and maintaining open communication channels," he said.
"A simple but greatly appreciated example has been the use of video conferencing for parent/teacher meeting purposes, saving time while still enabling that critical communication to occur".
Grant said that in his experience, principals and schools that had already developed and practiced a crisis plan would have been in a better place to respond than those that had to make the time to put one in place.
"The year 2020 has been a reminder that having a crisis plan in place, being clear in your communications, and taking your team and your community with you pays dividends when the unthinkable happens," he said.
"I have no doubt that many people, in all kinds on industries, will review what happened in 2020 to make sure they can continue to adapt to whatever comes their way".