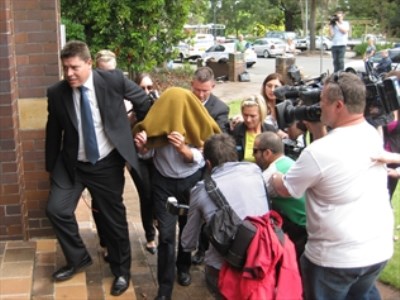 The Royal Commission into last year's hearings of institutional responses to child sexual abuse at Sydney's elite Knox Grammar school has been released.
The public hearing inquired into the response of the school – and the Uniting Church in Australia, between 1970 and 2012 – to concerns raised about inappropriate conduct by a number of teachers towards students.
The Commission heard evidence from 12 former students of the school who detailed the sexual abuse that they suffered while at the school, as well as the devastating effect it had on them.
A police investigation that began in 2009 led to five teachers — Roger James, Adrian Nisbett, Damien Vance, Craig Treloar and Barrie Steward — being charged and convicted of sex offences against students.
The school's former principal, Dr Ian Paterson, had told the Commission that, during his 29 years in the role, he was only aware of one instance of sexual abuse, involving former teacher, Damien Vance.
However, the Commission found that Paterson gave evidence on oath that was "clearly incorrect" and that he "covered-up" allegations of abuse by staff.
The enquiry heard that Paterson fostered a culture that was "dismissive of allegations of child sexual abuse" and deliberately withheld information from the Knox Council, the body responsible for the management of the school.
"During Dr Paterson's time as headmaster of Knox, his attitude and the culture he fostered at the school were dismissive of allegations of child sexual abuse," a statement from the Commission said.
"Dr Paterson failed to prioritise the welfare of the boys at Knox over the reputation of the school by covering up allegations in relation to two teachers and failing to notify the parents of boys who had made allegations," the report stated.
The hearing, before Justice Peter McClellan, continues.