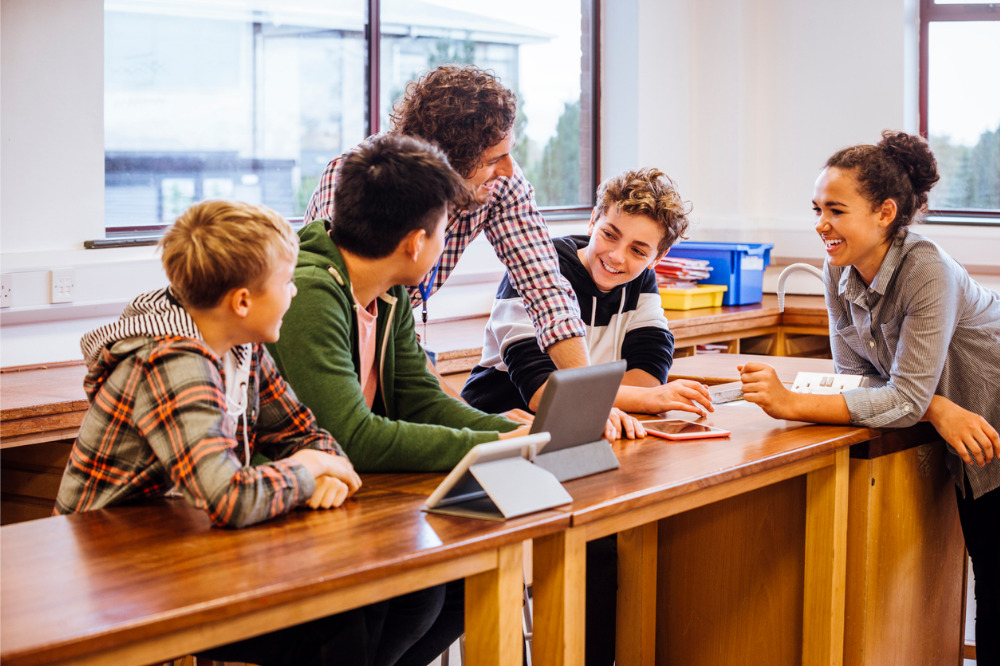 With jobs of the future demanding the next generation to be more innovative, critical and creative thinkers, one of Australia's leading schools is taking action to equip their students with entrepreneurial and job-ready skills.
Award-winning school Haileybury has launched the 'Haileybury Enterprise Academy', in collaboration with HEX – a Melbourne-based, award-winning education technology company that provides innovation and entrepreneurship courses.
The program is based on the university-level HEX Ed Innovation program, which has been co-designed by HEX and tech giants Atlassian, and is usually targeted towards high school leavers. It will be delivered as an extra-curricular online program open to Year 10 and 11 students from across all Australian campuses, and completed in their own time at their own pace.
Through the program, students will learn tools and strategies to be innovative and entrepreneurial in any context, including start-up businesses and tech companies, existing businesses, the public sector, and social enterprise. They will also learn how to adapt and succeed in a virtual, competitive innovation-led world, and increase their entrepreneurial abilities by combining real-world and theory-based techniques and applying it to the startup ecosystem.
In addition to the self-paced online learning and fortnightly check-ins, students will also have regular mentoring with the HEX team and industry experts including Leon Belebrov, Principal Product Manager, Mobile at job search site Seek; Shoaib Iqbal, CEO & Founder of satellite technology startup Esper Satellites; and a host of technologists from tech giant Atlassian.
They will also be exposed to the Melbourne startup ecosystem and meet with founders, investors and technologists via "HEXcurisions". For high school students, it's an experience they otherwise would never be able to have, and one that could guide them on their future careers, by opening up paths they didn't know existed.
Upon completion of the Haileybury Enterprise Academy, students can receive 'recognition of prior learning' in various business courses at pre-approved universities nationally, including RMIT University, University of Wollongong, and other institutions.
"We believe young people and the next generation need to be exposed to new learning pathways and future opportunities to unlock their full potential and help them design and build the world they want to live in," HEX Chief Growth Officer Chris Hoffmann, said.
"With the world and future workforce changing at such a rapid pace and innovation being pivotal across all areas of business, it is an exciting time for us to challenge the traditional education pathways and see how we can further children's skills and experiences sooner in life."
Haileybury's Head of Entrepreneurship, Damien Meunier, said the school is excited to be partnering with HEX to offer the program to its Senior School students and young innovators.
"We understand how important it is to equip our students with the entrepreneurial skills and mindset they need today to thrive in an uncertain tomorrow. Our vision is that the Enterprise Academy will become the crown of the Entrepreneurship programs at Haileybury."
Recently, Haileybury announced plans to launch Australia's first online private school, 'Pangea'.
Derek Scott, Haileybury CEO and principal, said Pangea has significant potential to be an alternative schooling model, and ultimately a game-changer for education.
"We've had over 3,000 expressions of interest prior to our launch today so we know that there is a huge need amongst families for what we are offering," Scott told The Educator.
"Also, given the significant teacher workforce shortages emerging across the industry, we believe that removing geographical barriers to teaching will be a positive step forward for the profession. So, while Pangea delivers greater flexibility to students in how they learn, it will also bring flexibility to teachers in terms of where and how they deliver their classes and share their expertise."
Scott said the school will also serve to address workforce shortages by "bringing more teachers back into the profession and retaining the dedicated and brilliant teachers that we already have".