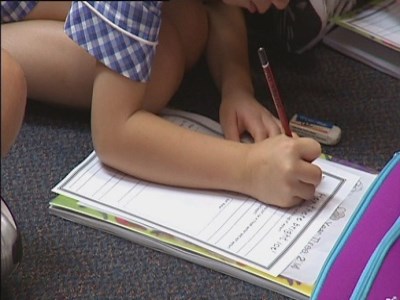 Learning gaps between Australian students of different backgrounds are "alarmingly wide" and grow wider as students move through school, warns a new report.
The report, by public policy think-tank, the Grattan Institute, analysed NAPLAN data and found that despite performing at the same level and starting point, some students can fall behind 2.5 years depending on what school they are at.
This was a finding that Peter Goss, director of the institute's school education program, said was "shocking".
"The really worrying thing is that the learning gaps grow much larger
after
Year 3, so in fact disadvantaged students are falling further behind with each year of school," he said in a statement yesterday.
"Bright kids in disadvantaged schools lose most, making two-and-a-half years less progress than students with similar capabilities in more advantaged schools."
The data used a time-based measure – 'years of progress' – which made it easier to compare groups of students.
Goss said that this measure "captured in plain language" the rates at which students are progressing at different stages of their learning.
"Rather than saying that a group of Year 5 students scored 540 in NAPLAN, we can say they achieved two years ahead of their peers," he said.
"The way we measure learning is vitally important. Without meaningful comparisons, we can't see how far behind some students really are."
The institute outlined three main recommended for policymakers: put learning gaps at the heart of school policy; give schools better support to target teaching at each child's needs; and work harder to improve the progress of disadvantaged students so that every child in every Australian school can achieve their potential.
"If we set the bar too low, it is very hard to aim high," Goss said, adding that standards were much higher in international tests such as the Programme for International Student Assessment (PISA).
Australia's PISA results have steadily declined over the past decade. Last year, Australia ranked 14th behind Poland, Germany and Vietnam, with up to 20% of students unable to demonstrate basic skills.
"The bar we are setting with the [NAPLAN] national minimum standard is just too low. Importantly, it increases the risk of overlooking students who require additional support to make adequate progress," the Grattan Institute report said.
"Australia must raise its sights."
In a statement today, Federal Education Minister,
Simon Birmingham
, said the report was "a wake-up call" for policy-makers "who are fixated on how much Australia spends on education".
"This report validates our focus on teacher quality and demonstrates that we need to ensure all teachers are skilled in ensuring every student in a class is progressing, with a years' worth of learning equating to a years' worth of progression, to the best of their abilities," he said.
Birmingham added the report, as well as Australia's slipping OECD rankings, had come about despite funding growth in education of than 100% in real terms between 1987-88 and 2011-12.
"The Grattan Institute's report highlights the need to focus education reform conversations on how to lift standards, not a simplistic debate about how much we spend," he said.