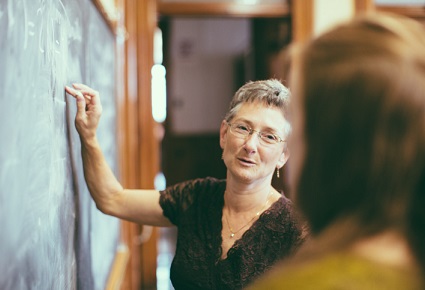 The NSW Government has pledged hundreds of extra full-time maths and science teachers for the state's public schools.
NSW Education Minister, Rob Stokes, said the decision was motivated by ongoing population growth in areas such as Sydney's north-west and south-east, as well as a shortage of maths and science teachers across the state.
The announcement comes ahead of tomorrow's NSW Budget, which will see a record $15bn spent on the state's schools.
The government is also in the midst of revamping the state's schools to de-clutter the curriculum, improve student engagement and outcomes, and strengthen teacher quality.
"Only outstanding educational leaders can engage students," Stokes said in a statement.
"Teachers are the engine that drives our education system, so it is essential that we not only recruit them, but continue to offer comprehensive support to teachers throughout their careers."
As part of the upcoming Budget, the state's schools will also receive $6bn in government funding for 170 classrooms and upgrades, as well as $500m funding to provide 1,000 public schools with air conditioning.
"We are in the midst of a school building program NSW has never before experienced and this year's Budget takes this to a whole new level," NSW Premier, Gladys Berejiklian, said.
Related stories:
NSW schools reap $6bn windfall
Major school curriculum changes announced