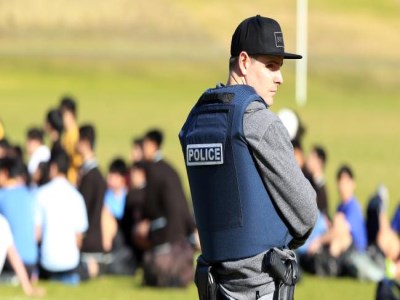 A NSW school demonstrated its ability to protect its students and teachers when staff swung into action during a frightening lockdown that took place last week.
Students
at
Calare Public School in Orange in
NSW's central west were left rattled but nonetheless safe following reports of a gunman on school grounds last Thursday.
The lock down was initiated as staff contacted the police, who arrived on the school's grounds a short time later.
A NSW
Department of Education
spokesperson praised the vigilance of staff and students during the incident, telling
The Educator
that "no students and staff were in immediate or direct danger during the lockdown".
"Staff and students are commended on their response to [the] precautionary lockdown," the spokesman said, adding parents were immediately advised of the incident.
"The school continued to follow the safety procedure until police confirmed the all-clear and thanks parents for their co-operation and understanding."
Lockdown is one of several safety procedures planned and rehearsed by public schools.
In August, a 45-year-old man was stabbed during an altercation with another man in the car park of Wynnum State School in Brisbane, prompting staff to swing into action to
ensure the safety of students
who were about to leave the school gates.
As soon as staff became aware of the altercation, a teacher instructed the students to remain inside school grounds while the deputy principal locked the gates and ensured no students tried to exit.
Queensland Teachers Union
(QTU) president,
Kevin Bates
told
The Educator
that while the procedures may seem repetitive, the occurrence of potentially dangerous incidents on or outside school grounds show how crucial such training is.
"It's akin in some ways to what many people see as unnecessary briefings at the beginning of each flight about the safety processes, but it's a proven fact that this repetition is part of ensuring people genuinely understand these processes.
"Teachers' priority is always keeping staff and students safe, so that's where their focus is going to be".