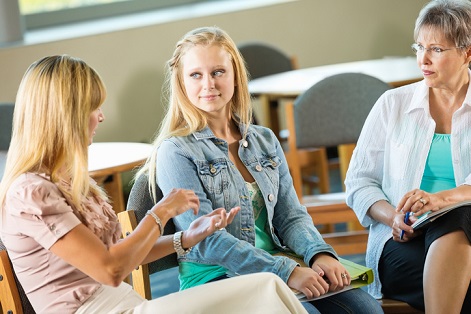 For a principal, one of the most complex tasks to manage is not administrative, but human – more specifically, (sometimes difficult) parents.
In August, James Kozlowski, principal of Endeavour Sports High School, located in NSW, will speak about this topic at the Education Leaders Summit at Sydney.
Below, The Educator asked him to outline what attendees of the Summit can expect from his address, why it is important for schools and the issues facing school leaders in the year ahead.
TE: Tell me about the topic that you'll be speaking on.
JK: I have been asked to be on the panel that discusses: Best Practices: Communicating with (sometimes difficult) parents. The panel will provide tips and strategies for overcoming communication challenges, using platforms for parent communication, practical strategies for dealing with difficult parents and managing unrealistic parental expectations, how to deal with a 'toxic' parent/principal conversation and preparing staff for parent teacher interviews
TE: In your view, why is this topic so important for education leaders?
JK: Schools are increasingly being asked to engage with their communities and parents are regarding it as their right to be involved in how the school educates and supports their child. By being proactive with parent engagement and establishing good communication channels, issues of concern can often be avoided. If this doesn't work then a school's response can be critical to harm minimisation.
TE: Why are events like this so important for the education profession more broadly?
JK: An education leader's best resource is their colleagues. By tapping into the knowledge and experience within the profession, you can navigate situations in an expeditious and efficacious manner. Events like these give leaders an opportunity to learn from their colleagues.
TE: In the context of the issue you're addressing at the summit, what are the biggest challenges that school leaders face?
JK: Parents are feeling more empowered to question the policies, practices and decisions of their child's school. Parents will often threaten to contact superiors, pursue legal action and initiate exposure in the media if they don't get their desired outcome. This places enormous pressure on school leaders, irrespective of their management of a situation.
TE: If you could give one piece of advice to school leaders relating to this topic, what would it be?
JK: Seek advice from colleagues and superiors, use your employer's support channels and implement your own strategies to deal with the personal stress that can arise.
The Educator Leaders Summit will be held at Dockside Sydney on Friday 17 August.
Related stories: