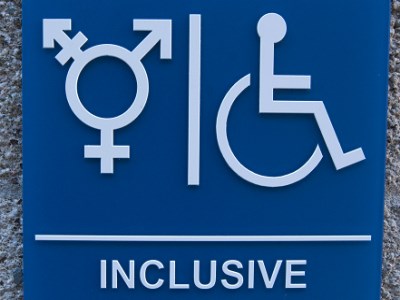 From this year, South Australia's public schools will implement a new and mandatory policy for transgender and intersex students.
The new changes will mean that students can use the bathrooms of their choice, be called by their preferred name and allowed to wear the uniform of the gender they identify with.
Education Department spokesperson, Ann-Marie Hayes, told the
ABC
she believed the policy would benefit all students – not just those who were transgender and intersex.
"We're just ensuring that our schools and particularly our principals, our school counsellors and our parents understand that there are particular ways that they can enact this policy and procedure," she said.
"It actually supports the students and the families. These students are often more likely to be bullied or harassed because of homophobia or transphobia."
Hayes added that the Department expected the policy would be well received by students and families.
"We often find that students are really welcoming of this, and parents and principals, and really that's where the policy started," she said.
"We have always had these procedures if you like, but we didn't have them in one place which was a consistent approach and so we had queries from parents and queries from principals."
Decisions to be made 'in consultation' with student, family
According to the Education Department's policy, decisions about the use of toilets and change rooms should be made "in consultation" with students and their families, with safety and well-being a "primary consideration".
"Some possible alternative options may include use of disability or staff facilities," it stated.
Accommodation arrangements for transgender and intersex students at school camps and on excursions have also been revised.