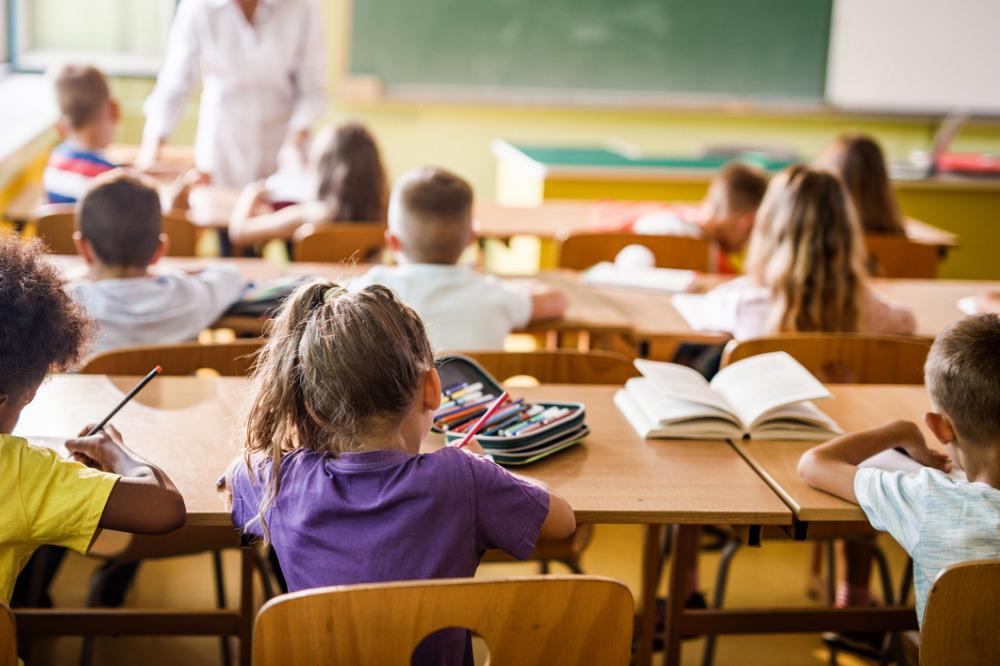 In any one classroom the mathematics skills gap among students can range from one year to five years or more, depending on the year of school, new research reveals.
The Oxford University Press Australia study looked into the knowledge and skills gap in mathematics among primary school students, finding this gap continues to widen as children progress through primary school.
It also shines a light on the significant challenges faced by primary school teachers as they strive to deliver the best teaching for all students no matter their levels of ability.
The knowledge and skills gap in Australian primary mathematics classrooms report by Oxford University Press Australia presents a series of recommendations on how to tackle the skills gap and is encouraging educators, school leaders and government stakeholders to seriously consider the solutions presented in the report, following the concerning findings from the research.
The recommendations are centered around ongoing access to professional development and greater in-class support for teachers, the right assessment techniques and teaching resources, and supporting teachers with the best instructional differentiated teaching methods for students with diverse learning needs within one classroom.
As the future of work is becoming more STEM focused, and mathematical knowledge and skills more critical, younger generations of Australians appear to be lagging behind the rest of the world.
Australian student achievement trends in national and international testing show no improvement or a decline in mathematics over time.
In fact, Australia's results in the Programme for International Student Assessment (PISA) have declined more steeply and consistently than in any other country (other than Finland) and the decline has been greatest in mathematics (Fahey, 2021)
This is especially concerning given the Australian Academy of Technological Sciences & Engineering claims by 2024, Australia will need 100,000 more digitally skilled workers. By 2025, 40,000 more engineers will be required and by 2030, up to 30% of existing jobs could be displaced by automation.
Lee Walker, Director of Publishing at Oxford University Press admits that the results from the recent research are concerning.
"The research reveals that the transition from Year 6 Primary School to Year 7 Secondary School poses a big challenge for both teachers and students," Walker said.
Over a third (36%) of the primary teachers we interviewed observed that many students are attempting Year 7-level mathematics with inadequate knowledge and skills, which could be having serious consequences for students' long-term learning in Australia.
"It goes without saying that our teachers have faced a challenging two years due to COVID-19 and increasing workloads. However, the diverse range of abilities among students in today's classrooms will only add to teachers' already limited time constraints," Walker said.
"It's therefore vital that educators, school leaders and education organisations band together to provide our teachers with the support and resources they need to meet the challenges of the classroom and the varying requirements of their students."
A number of factors were identified in the research as reasons for the increasing skills gap among primary students.
The report reveals that the primary reason is due to lack of time with 87% of primary teachers citing time constraints as a key issue hindering student progress.
Reasons for time pressures included; large class sizes, difficulty catering to different learning levels, needs and abilities and an overcrowded curriculum with too many concepts and not enough depth at each year level.
Limited professional development opportunities and restricted access to support staff were also identified as significant issues for teachers to combat the skills gap.
Sixty per cent of teachers claim that more professional development is needed. Greater support is also required to assist teachers with choosing the right approaches for instruction based on the diverse learning needs of their students.
Annie Facchinetti, a Learning and Teaching Leader at Our Lady Help of Christians Primary School in Eltham, Melbourne and lead author of Oxford Maths for Australian Schools and Oxford Maths Ready, says that more needs to be done to enable teachers to cater to the current challenges of the classroom.
"Demands on teacher's time, in and outside the classroom have increased dramatically over the last 10 years. Large class sizes, the fact that many students find maths a stressful activity and having to differentiate to student needs presents a huge challenge for time-poor teachers," Facchinetti said.
"We need to be providing teachers with more resources and professional development to help them achieve differentiated learning that builds student confidence within the classroom and establishes students as independent learners of maths."
The report also reveals that gaps in students' reading comprehension could be impacting students' progress in mathematics as they struggle to understand how to apply their learning in a mathematical situation.
Overall, the existing knowledge and skills gap is likely to have a detrimental effect on students' ability to relate and enjoy the subject.
The majority of primary school teachers (64%) are concerned that the lack of progress in mathematics will further reduce student engagement with the subject, and most (75%) agree that it diminishes confidence in their ability to learn and increases anxiety levels.
In an effort to address the existing student skills gap, Oxford University Press has outlined a number of interventions and is encouraging educators and school leaders to consider the following:
Reviewing assessment techniques and timing of assessment, including assessing students at the beginning of a new school year to inform teaching programs
Choosing the right and best resources for assessment and differentiated teaching
Implementing a sustained program of professional development and training for individual teachers and whole staff to develop and share knowledge and expertise
How to integrate content area literacy and disciplinary literacy to mathematics teaching and learning
The need for greater access to teaching support to attend to the diverse learning needs of students whose ability levels span 1–5+ years in any one classroom.
The original version of this story appeared as a media release from Oxford University Press