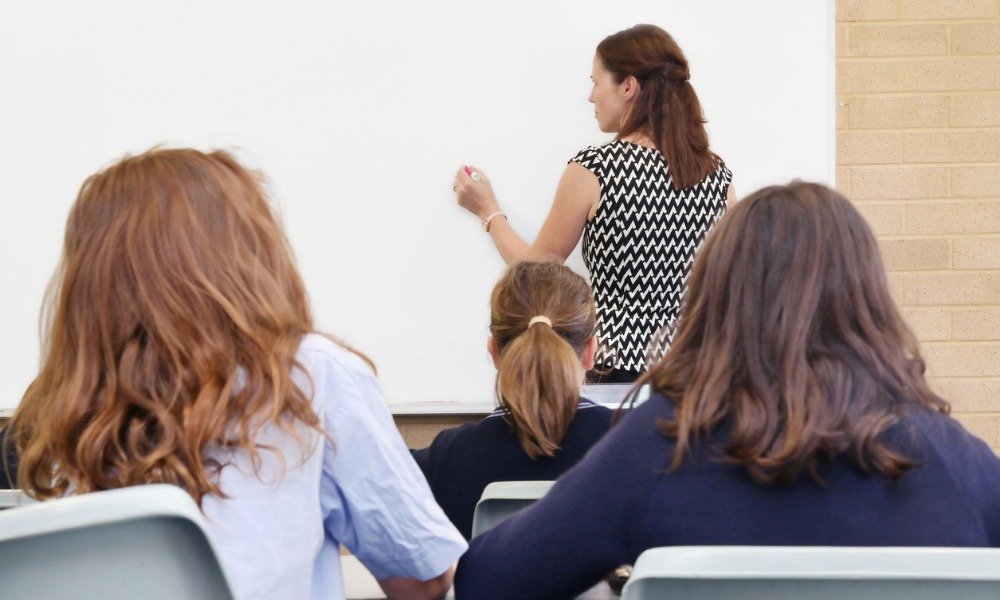 Year 12 student enrolments in mathematics have dropped to an alarming new low, according to new research from the Australian Mathematical Sciences Institute (AMSI).
Currently, about half of Year 8 students in Australia are taught maths by teachers who majored in the subject, while nearly a quarter are taught by out-of-field teachers.
AMSI's new report, titled: Year 12 Mathematics Participation Report Card, found that while around 71-73% of Year 12 students have been enrolled in one or more mathematics subjects during the past decade, enrolments plummeted in 2020 to just 66%.
The study also found that Year 12 participation in higher-level mathematics has dropped below 10% for the first time ever, to 9.2% (compared to 11.6% in 2008), and participation in intermediate mathematics to 17.6% (compared to 23.3% in 2008).
Participation rates for girls are poor, with only 6.7% enrolled in advanced maths (compared to 7.5% in 2019) and 16.8% in intermediate maths (compared to 20.5% in 2019). The male participation rate in advanced maths decreased even more, from 12.9% in 2019 to 11.9% in 2020.
With 75% of Australia's fastest growing employment areas demanding science, technology, engineering and mathematics (STEM) skills, AMSI says mathematics teacher training must be made a national priority under the next federal government.
"Australia's declining mathematics participation is a multi-faceted problem that requires national collaboration between government and educators to reverse," AMSI Director, Professor Tim Marchant said.
"It is critical we act now to tackle out-of-field mathematics teaching, which is happening 40% of the time. We need to be working with these teachers, increasing their training and professional development."
Professor Marchant said given that Mathematics skills are essential across so many industry sectors, the severity of this situation will likely impact Australia's innovation capabilities.
"Action must be taken now – these students are our future workforce. This data should be taken as a wakeup call and chance to reform."
The latest data follows research by the OECD's Program for International Student Assessment (PISA), which revealed one in five Australian 15-year-olds are failing to achieve the international baseline level in mathematics.
The findings mean that many students are leaving school without sufficient maths skills needed for the workplace.
Impending changes to the Maths Curriculum have only exacerbated concerns about declining enrolments and outcomes in this important subject.
To address this, ORIGO Education's executive chairperson and founder James Burnett has been making strides in helping mathematics teachers and students thrive amid these changes.
"There are many significant changes proposed in the new revised Australian Curriculum: Mathematics including new content and the repositioning of content across year levels," Burnett told The Educator.
"While we believe these changes are in the best interests of Australian students, they do mean teachers will need professional learning that specifically targets the grades they teach."
ORIGO Education's professional learning series comprises of 12 concise webinars covering the essential content and pedagogy for the core strands of the curriculum – Number, Algebra, Space & Measurement, and Statistics & Probability – across every primary grade from Years F-6.
Burnett says that in the lead up to the implementation of the new Curriculum changes in 2023, his major focus will be on helping teachers turn their best ideas into action.
"Professional learning is critical, but it must be supported by appropriate resources that can assist in the implementation those new ideas," he said.
"Therefore, my other main focus for 2022 is the continued writing of the content to address Australia's new mathematics curriculum. Algorithmic thinking is an entirely new topic in the curriculum, and we have done considerable work in this area over the past three years."