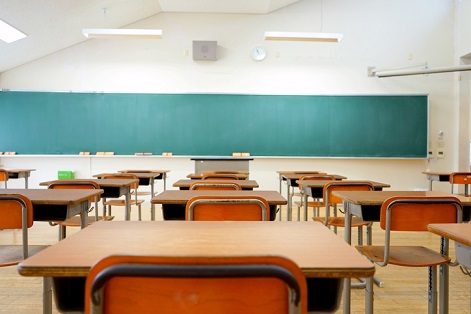 Toorak Primary School has closed after a staff member tested positive for coronavirus (COVID-19).
Victorian Education Minister James Merlino said a decision about extending the closure or requiring more people from the school community to self-isolate will be made late Tuesday or early Wednesday.
Meanwhile, education and health departments are trying to contact those who may have been in contact with the teacher.
So far, there have been 450 Australians infected with COVID-19, including 210 infections in NSW, 78 in Queensland, 94 in Victoria, 30 in South Australia, 28 in WA, 7 in Tasmania, 2 in the ACT and 1 in the Northern Territory. Five Australians have died.
In recent days, a number of schools across the state have closed or implemented online learning arrangements for students to mitigate the impact of the virus.
Last week, Carey Baptist Grammar School, located in Kew closed after a teacher contracted the virus.
This week, St Leonards College in Brighton East implemented a "student free zone" and moved teaching and learning online until further notice. Melbourne Girls Grammar and Caulfield Grammar have also moved to online learning.
Meanwhile, parents are feeling worried and confused due to "mixed messages" being sent out by governments about the impact of the virus on education.
Jennifer Rickard, Australian Parents Council (APC) president said the current confusion around whether or not to close schools is exacerbating anxieties.
"What we need are clear messages and clear decisions," Rickard told The Educator.
"The impact of school closures on working parents will be huge, but the priority for parents will always be the wellbeing of their children".
Rickard said many parents are already doing keeping their kids home if they can, especially those with children with risk factors like asthma.
"It now seems inevitable that schools will close and there will be an extended Easter break," she said.
"So, it would be better for parents if the decision is made sooner and advice given on how to manage 'social distancing' so they can make appropriate arrangements to cope with this unprecedented situation".
Since the first death was reported in China on January 9, there have been 7,138 killed and 181,000 infected across 150 countries.