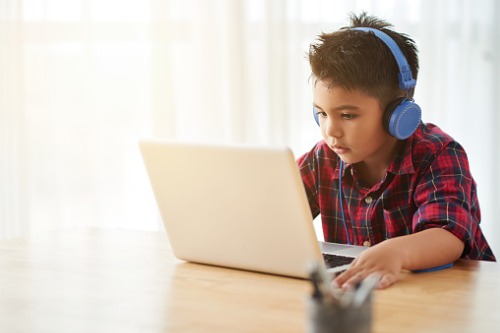 On Saturday 18 May, Minecraft's ten-year Anniversary Celebration will be held at the Flagship Microsoft Store in Sydney, giving Minecraft fans exclusive access to special announcements, giveaways and mini-game battles.
Attendees will be able to test their skills in build challenges throughout the day, battling it out to win exciting prizes.
Since Minecraft's foray into schools in June 2015, a growing body of research has shown that the game has several important benefits to students, including improved problem-solving, creativity and engagement.
Below, The Educator speaks to Microsoft Community Development Specialist, Jess Erhart, about why Minecraft continues to be an effective learning tool in schools across Australia.
TE: What are the most powerful educational benefits that Minecraft has provided young people?
JE: Flagship Microsoft Store Sydney is excited to bring Minecraft fans of all ages an opportunity to celebrate everything they love about Minecraft. The game continues to have a dedicated following even after 10 years since launch, primarily due to its ability to mix creativity with learning and exploration. Minecraft provides powerful educational benefits to young people, including opportunities for storytelling, digital learning and problem solving. Through the expansive worlds of Minecraft children of all ages can develop their coding, math, creativity and collaboration skills in an engaging environment.
TE: In your view, why has gamification been such an effective learning tool, and what are some important messages off the back of this for K-12 school leaders wondering what kind of future it has?
JE: The gamification of subjects such as mathematics, coding and science has led to students becoming more digitally literate and building critical 21st century skills, vital to their future careers and success. Flagship Microsoft Store Sydney is excited to be able to offer these types of events to children, parents and educators to promote a greater understanding of how Minecraft can be used in educational setting.
TE: What are some of the ways in which the flagship Microsoft store will be facilitating improved digital literacy outcomes for students in the year ahead?
JE: The Flagship Microsoft Store Sydney is committed to bringing educational, fun and engaging content to the community. Throughout the year various workshops and events for young boys and girls are available for free, such as "Play and Makecode Arcade", "Minecraft Play and Makecode", "Minecraft Hour of Code" and "Harry Potter Kano Coding".
For more information of upcoming workshops please visit the web page here.