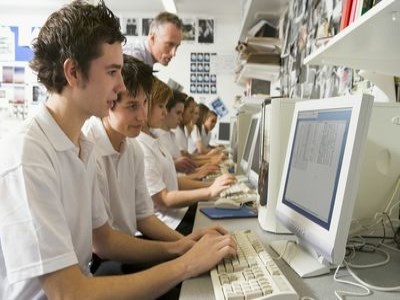 Queensland Education Minister, Kate Jones, has announced that the state's schools will pull out of the NAPLAN Online trials after a number of glitches were found.
The decision comes as more than 100 Queensland schools – including 68 state schools – were scheduled to participate in the 2017 NAPLAN online trial in May.
In a statement ahead of the Education Ministerial Council meeting in Hobart on Friday, Jones said the Department had identified flaws with display settings in the online testing platform, which may be confusing for students.
"I simply cannot commit to a system that might disadvantage our students. We need to be 100 per cent certain that the online tests are good to go," Jones said.
"We need to be sure that the system is fully ready so parents and teachers don't lose faith in the program overall."
Jones added that all Queensland state school students would sit traditional paper-based tests for NAPLAN this year, to be held between 9 and 11 May.
In a further blow to the online trials, the state's private schools also announced that they would withdraw.
Independent Schools Queensland Executive (ISQ) director, David Robertson, said 12 independent schools in Queensland were currently involved in NAPLAN Online early testing but would not take part in the formal trial.
"This decision was not made lightly by these individual independent schools. Significant work has gone into transitioning NAPLAN to an online test at both the national and state levels," Robertson said in a statement.
"The last thing we want is for any student to be disadvantaged by the technology."
Despite the setback, Federal Education Minister, Simon Birmingham, said technicians from Education Services Australia have indicated good progress in the online trials.
"I'm confident that any and all concerns can adequately be addressed to ensure that this is a smooth process for schools who are involved in it. We want to see the trial succeed," Birmingham said in a statement.
"The jurisdictions who are continuing with that trial have committed to work closely with officials in terms of technological issues to make sure any and all issues are resolved to their satisfaction so the small number of schools participating in the trial can have absolute confidence that it will work and be successful this year."
Related stories:
Should schools abolish standardised testing?
Will NAPLAN's online move hurt creative writing?