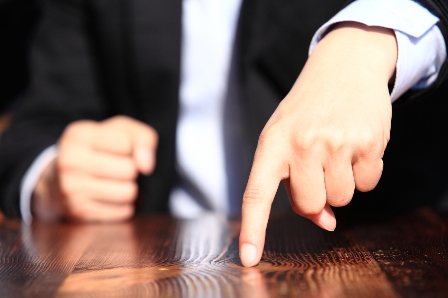 In 2015, the Education Council, which comprises of all Australian state and territory education ministers, unanimously agreed to a 10-year national strategy to improve STEM education.
Since then, there has been significant activity underway across the country in schools and education systems to lift student engagement and attainment in STEM and to support teachers to improve student outcomes.
However, one education minister says such a drive could be at the expense of student outcomes in other subjects and slammed STEM as a 'fad' and a 'buzzword'.
Speaking at the Balmoral Lecture at Queenwood School on Wednesday night, NSW Education Minister, Rob Stokes, warned schools about developing an over-reliance on STEM education, which he said was "de-humanising education".
Stokes said STEM has become an "educational fad" that pits the sciences against the arts "in a self-defeating zero sum game of intellectual snobbery."
"People of influence are piling in to denounce the value of philosophy, the arts, and the social sciences – insisting that only by bowing before the altar of STEM will today's students be adequately equipped to thrive in the 21st century," Stokes said.
"I am simply stating that the idea our education system must be structured to preference STEM at the expense of the arts is demonstrably ludicrous."
Stokes said educational excellence has always been most evident "when education is at its most personal".
On Thursday, the Independent Education Union of Australia NSW/ACT Branch welcomed Stokes' comments.
IEUA NSW/ACT Secretary, John Quessy, said providing a comprehensive education was the best strategy to create adaptable and employable adults.
"All disciplines, whether it be languages, sport, arts or science can and do contribute to greatness in Australian society," Quessy said.
"It is important that teachers from all disciplines are supported and provided with professional development that enhances the education they can provide to students.
However, Dr Jane Hunter, an expert in STEM education and curriculum at the University of Technology Sydney (UTS), said Stokes is "picking on the individual trees rather than looking at the whole forest".
"The push in STEM in recent years has not come as an act of intellectual snobbery, nor is it a fad," she said.
"The picture painted reflects limited understanding of what is going on in schools in terms of STEM."
Dr Hunter's research in NSW primary schools for the past 2 years has focused on building teacher capacity and confidence, and involves just under a 100 teachers, about 2,500 students, and 14 schools.
"It's integrated STEM, not just S, T, E, or M, and when it's enacted it includes the Arts and Humanities, so it's STEAM. What I observe is STEAM serving as a driver for a focus on making teaching and learning better across all key learning areas," she said.
"In high school, unless a focus on STEM is conceived alongside its role in the creation of a new model of secondary education, it will have failed in its job."
Related stories: