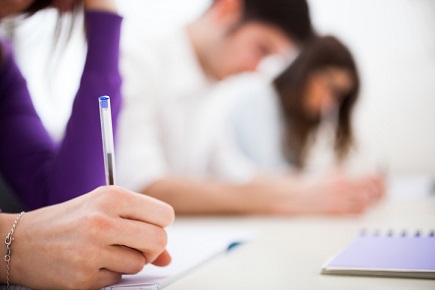 The latest NAPLAN results has revealed a mixed report card for Australia's schools, with noticeable improvements in student writing outcomes but little improvement in test scores across the board.
The results have fuelled further calls for an overhaul of the controversial system, which has been in place since 2008.
The data, released today by the Australian Curriculum, Assessment and Reporting Authority (ACARA), provides comparisons of 2019 results with 2018 and with base years (2008 for numeracy, reading and conventions of language; and 2011 for writing).
Nationally, baseline scores in writing for Year 7 and 9 students declined, while Year 9 students' scores were stagnant in all areas.
However, there were marked improvements in Year 5 numeracy, Years 3 and 5 reading and spelling, and Year 3 grammar.
The reaction following today's results has been mixed at best.
ACARA CEO, David de Carvalho saying that that since NAPLAN started in 2008, there have been gains in most test areas, but acting AEU federal president, Meredith Peace said teachers and principals "cannot trust NAPLAN or the results it has produced".
"Despite whatever story ACARA tries to spin, this data is so seriously compromised it should not be relied upon by education departments, schools, parents, and the broader community," Peace said.
"This is evident by the inclusion of the caveat that they 'acknowledge the disruptions and emphasise that, as always, results should be interpreted with care'."
Federal Education Minister, Dan Tehan, conceded that while progress has been made in most areas, there remains "room to improve", particularly in the high school years.
'We no longer have confidence in NAPLAN'
NSW Secondary Principals' Council (NSWSPC) president, Craig Petersen, said the state's public school principals have all but given up on NAPLAN as a testing regime for student outcomes.
"We no longer have confidence in NAPLAN," Petersen told The Educator.
"It is no longer fit for purpose and can not be relied upon as a valid comparison of student or school achievement, particularly given the multiple modes of delivery and the technical failures that affected many students during this year's test."
Petersen said the Council endorses NSW Education Minister Sarah Mitchell's call for a full review of NAPLAN.
"We are calling upon the Education Council to undertake to deliver a valid assessment tool that meets the needs of students, parents and teachers," he said.
"Given the problems with the delivery of NAPLAN in 2019, we hold serious concerns about the publication of NAPLAN data on the MySchool website."
In June, NSW, Victoria and Queensland united for a "comprehensive review" of NAPLAN to determine what form of the test works best for students.
Victorian Education Minister, James Merlino, said it was "common sense" to conduct a review given that the test had been in place for 10 years.
"Unfortunately, this was today rejected at Education Council. However, we are keen to take a leadership role on this issue," Minister Merlino told The Educator.
However, any recommendations made by the states' review would require the green light by ACARA.