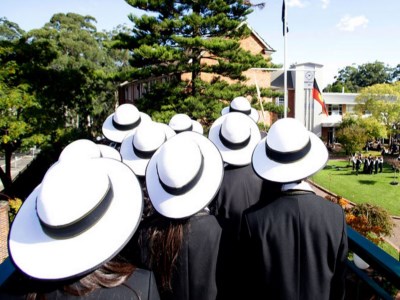 Recent reports in the media have highlighted an increase in some private schools' fees, suggesting the issue of affordability may hamper some parents' efforts to find the 'right fit' school for their children.
According to the reports, Geelong Grammar will ­hike fees about 4% next year, with Christian College raising its fees by an average of 3.2%.
School Places, which launched in April 2014, helps parents find affordable private school vacancies from a range of participating private schools. The company has recently changed its business model to provide better support to parents seeking a "right fit" school for their child.
The company's CEO, Natalie Mactier, told
The Educator
that she was surprised about the emphasis being placed on rising fees by the media, saying that the vast majority of private schools were actually in the lower fee bracket.
"The media tends to focus on the higher-end fees, $25,000 plus. However, when we did our analysis on private school affordability we discovered that was the exception to the rule with private school fees."
"Only a minority of private schools fall into the higher tier fee bracket. The bulk of private schools in Australia are really around $10,000-$12,000 for annual tuition fees."
Mactier said a competitive marketplace meant that schools had difficulty differentiating themselves from others, and this meant parents needed more information about schools.
"This makes it very hard for parents to determine whether a school is the right fit for their child, because they all profess to say the same thing," she said.
"And from a school's perspective, it's hard for them to hone in on what it is that makes them different, and from a parent's perspective it's very hard for them to find out whether it's the right fit for their child."
Mactier added there is significant demand for Victorian schools to fill vacancies due to "a transient population".
"There are a lot of families who are on the move in and out of schools, whether it's for relocation purposes or because a particular school isn't a great fit," she explained.
"More parents are trying to find the school that best meets their child's school. The research shows that parents are less concerned about cost and more concerned about getting the right fit for their child."