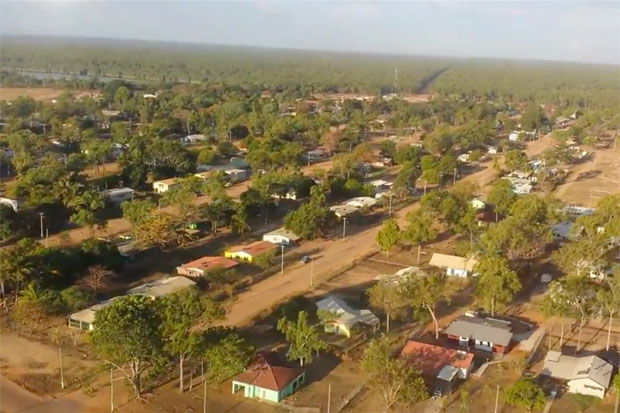 The troubled Cape York Aboriginal Australian Academy in Aurukun has a new acting principal. Beenleigh State High School principal, Matt O'Hanlon, and two teachers have flown to the Western Cape community, where they will deliver a combination of education programs over the remaining weeks of the term.

O'Hanlon's arrival follows a period of extreme unrest in the town. Safety concerns repeatedly forced the evacuation of the current serving principal, Scott Fatnowna and 25 teachers. Fatnowna was himself the victim of two armed attacks.

O'Hanlon has over 16 years' experience in Queensland education and previously ran schools in Mackay, Blackwater and Mirani. He told media that he received a warm reception on what was his first visit to Aurukun.

"Teaching is a complex role at the best of times, even more complex in complex settings," he said.

"I've just come up here to do the best I can over the next couple of weeks and to try to support the teachers, so that when they come back it won't be too hard, kids will be in the pattern of going to school."

Education Minister Kate Jones said O'Hanlon had personally asked to be considered for the role. He was hand-picked by Education Queensland because of his intensive work with Indigenous students at Beenleigh, south of Brisbane.

"He rang the head of state schooling and said that he would like to go to Aurukun," Jones said. "He's a passionate educator and I'm confident that he will do a very good job."

At the request of the Queensland Teachers' Union, O'Hanlon and other relief staff have been provided with secure accommodation.

"We won't be taking any unnecessary risks," O'Hanlon said.

Fatnowna and his teachers have taken paid leave while a review into education delivery in the remote community is under way.

QTU president Kevin Bates said the Department of Education and Training had a "well-established" review process.