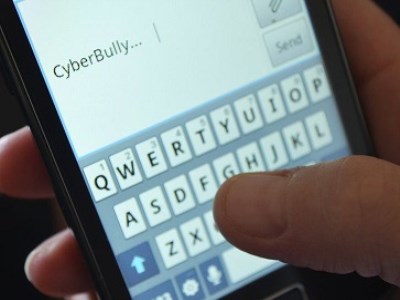 A new anti-cyberbullying resource is mitigating risks for schools while giving students fast and anonymous help at their fingertips.
The real time reporting service allows users to get help instantly via administrators who can immediately ask questions and follow up on reported incidents.
The program, called
STOPit
, was developed in 2014 and allows principals to report inappropriate behaviors, deter unethical or illegal activity, and mitigate financial and reputational risks to schools.
Schools using the service have reported a 50% reduction in the number of incidents.
Brian Luciani, principal of David Brearley Middle and High School, located in the US state of New Jersey, said STOPit had allowed his schools to be proactive in dealing with incidents of harassment and bullying.
"I have seen an 83% decrease in harassment, intimidation and bullying reports submitted to my office since we unrolled this program," he said.
Research shows that bullying – whether online or offline – peaks for children at about Year 5, and again at about Year 7 or 8.
The first peak coincides with students discovering the power of the peer group, and creating their own social pecking order. The second peak occurs when they move from primary school to secondary school.
StopIt managing director, Greg Moss, told
The Educator
that given the program's success in schools overseas, he hopes it will soon gain a foothold in Australia, where cyberbullying is rampant.
"I think what is missing from Australian schools is the same thing that was missing from US schools. There are lots of training and educational programs but nothing that actually empowers people to help themselves or help someone else," he said.
"This missing component is an actionable solution that brings value to all involved [students, schools admins, parents, etc]. Essentially, this is deterrence, management and resolution all in one solution."
However, Moss said there is not good news when it comes to bullying and cyberbullying statistics in Australia.
"Not only are some of the Australian schools rated the worst in the world for cyber bullying, the schools are potentially open to nasty law suites," he said.
"Recently there were 71 Australian schools targeted by an international porn syndicate, and it was Australian students from these schools that uploaded images of the schoolgirls to these international sites so we are at the same risk as the USA or any country where kids have access to smart devices or internet access."