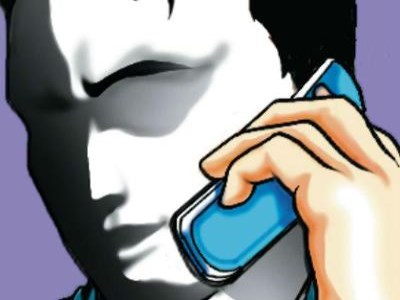 While the response by schools to the recent spate of hoax bomb threats was handled exceptionally well, principals say a new approach is needed to deal with this increasingly complex issue.
ACT Principals Association (ACTPA) president, Michael Hall, told
The Age
that while CCTV and security fences did well to ensure student safety, more was needed to address the type of threats encountered last week.
"If government thought tracking technology of some sort was available to put into phone systems then they would obviously recommend that," said Hall.
A spokesman for the education department said that using CCTV cameras on school grounds was "not current education directorate policy", but they had been trialled at two high schools over the December break.
The trials were launched to test the impact on vandalism and theft, however the report on the trial has not yet been finalised, the spokesman added.
While some schools have
used biometric technology
for purposes such as monitoring attendance, they have not yet been formally adopted to guard against security threats.
But given heightened concerns over student safety in light of recent bomb threats – should they?
Australian Primary Principals Association
(APPA) president,
Dennis Yarrington
, told
The Educator
that local police and the AFP should be encouraged to pursue measures that can track and identify school hoaxers.
"We are conscious there needs to be support and a response, but we do not want to give promotion that only gives what these people want to see happen," he said.
"Given the reach of extremists, the landscape has unfortunately changed, so there will need to be some high level discussions on measures that provide additional protection and support to school communities."
However, he added that the last thing school communities want is "unnecessary anxiety" or measures that are not developed in consultation with principals and school communities.
While locating the perpetrators of the hoax calls is likely to be difficult, some principals are already
taking action
.
Berwick Lodge Primary School
principal,
Henry Grossek
– whose school was the target of a hoax bomb threat – recently told
The Educator
his school's phone system will now be upgraded so that all calls were recorded.
However, he added the decision would not be "bullet-proof protection" against future hoax calls.
"Recording phone calls is not a bullet-proof protection against future hoax calls – and certainly not computer generated or automated hoax calls," he said.
"For live phone calls it will provide voice detection which may be of added assistance to the police when investigating the call. It also provides an accurate transcript of the call."