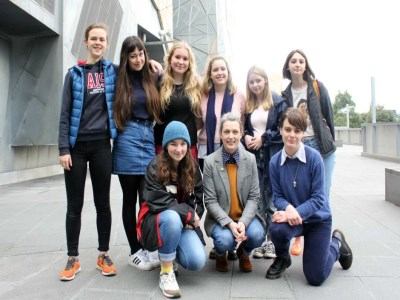 The combination of teenage insecurity and underdeveloped maturity levels can often mean that high schools are fertile ground for issues such as 'body shaming' and misogyny.
To combat this, Federal and State governments have been pushing for greater awareness around the causes of these issues, and how to prevent them.
However, while schools have been doing their best to achieve this, sometimes extra help is needed.
This has led to the rise of initiatives such as the feminism-focused course 'FightBack' and classes addressing domestic violence, which will soon be introduced in NSW and Victoria.
While the domestic violence classes will specifically teach children how to identify abuse inside the home, FightBack will be a multi-pronged teaching resource, addressing "the broader culture" of misogyny and other offensive attitudes towards women.
What's more, it tackles domestic violence at its roots.
The course's pioneer, Briony O'Keeffe, told
The Educator
that the more educated and the more aware young men and women were about the attitudes that contribute towards violence, the more likely it would be that violence against women will become less "normalised".
She pointed to "disturbing research" which illustrated that such attitudes were "fairly archaic" amongst young men in particular.
"If you don't view women as objects, or as less worthy than you, you are less likely to think it's acceptable to commit violent acts against them," O'Keeffe said.
"My hope for the resource in a long term sense is that it will be an effective tool for helping to change the culture within the school it's being taught in."
She said she hoped that students would begin to "think twice about the sexist or misogynist attitudes and behaviours that they have previously taken for granted".
"Though it may sound a bit ambitious, I also hope that the resource is able to have an impact on the horrific levels of violence against women in Australia," she said.
Domestic Violence CEO, Moo Baulch,
told
The Educator
in August that principals are beginning to understand they have strong influence in terms of changing the cultures within schools that are accepting of violence and bullying.
"We've all got a role to play in this conversation, and that includes teachers, school counsellors and parents. However, principals tend to be the ones that drive those really strong messages within their school communities," Baulch said.
"We've been seeing more and more principals coming on board who want to connect with the issue and understand how they can support their teachers and staff."