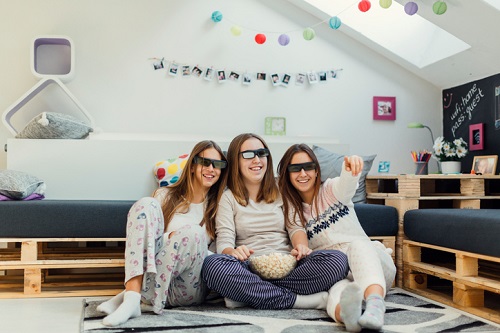 Deakin University researchers have developed a new resource for teachers to better understand how their students are using technology outside the classroom to support student learning.
The new resource was developed as part of the Deakin School of Education's Everyday Digital Project, which worked with teachers to better understand what their students were doing online, and how to incorporate this activity in the classroom.
Deakin Research for Educational Impact Centre's Professor of New Media Education, Julian Sefton-Green, said the research helped to identify challenges facing teachers and effective approaches they could use.
"Teachers play a pivotal role in guiding children's safe, and educational, use of digital technologies so it is essential that they know how they are being used in everyday life," Professor Sefton-Green said.
"It is an ongoing challenge for teachers to keep pace with the rapidly changing digital environment and to know how to best respond to the ways in which the digital is woven in and around children's worlds and family lives."
By using the results of the Everyday Digital Project, the researchers put together a valuable resource for teachers looking for ways to bridge the divide between children's home and classroom use of digital technologies.
The project brought together 16 teachers from Victorian primary and secondary schools to develop strategies to research what the children at their schools did with digital media when at home and with their friends.
The research was then used to develop practical ways the teachers could work with their peers, students and parents though simple classroom activities.
The website provides information on how the Deakin researchers worked with the teachers along with videos of the teachers themselves talking about what they learned from the project and what worked well or not so well in their schools, with their students, colleagues and parents in the school community.
"Teachers should find this website a useful resource to develop their own classroom activities and it also includes questions and activities for professional development sessions at primary and secondary levels," Professor Sefton-Green said.
"It contains suggestions for activities to carry out with school pupils as well as stimuli for discussion and debate between teachers, school principals and indeed families and the wider community."
Related stories:
How to empower students to thrive in STEM education
What is your school's 'right fit' technology?