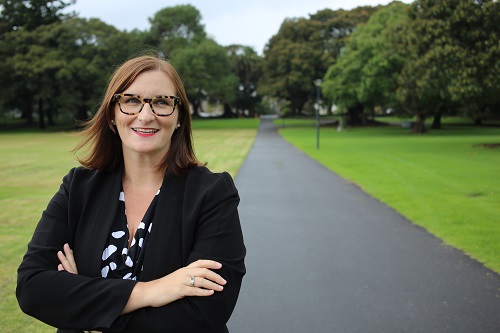 This week, NSW Premier, Gladys Berejiklian's cabinet reshuffle saw Sarah Mitchell, a National Party MP, handed the job of overseeing Australia's largest school system.
Ms Mitchell replaces Rob Stokes, who will step into the role of Minister for Planning and Public Spaces.
Speaking to The Educator, Minister Mitchell acknowledged that new role was a "big step up" for her, but said it was one she believed she could do well.
And it's only fair to say. The 36-year-old rising star of state politics enters the top education portfolio with experience as the Minister for Early Childhood Education (a portfolio she retains), the Minister for Aboriginal Affairs and the Assistant Minister for Education, which she held from January 2017 until March 2019 in the first Berejiklian ministry.
Ms Mitchell says she looks forward to meeting key stakeholders to introduce herself and address the issues currently impacting the school sector.
"I want to visit schools and preschools and meet with students, parents and staff. I have always had a grassroots approach to my Ministerial roles and that is something that will continue," Ms Mitchell told The Educator.
"I'm also keen to get to work on the commitments we made prior to the election; particularly around our school and preschool infrastructure commitments, the school maintenance backlog, increased before and after school care across the State and ensuring more opportunities for our wonderful teachers."
With the most recent Australian Principal Occupational Health, Safety and Wellbeing Survey showing unacceptably large workloads and long working hours for educators, one of the biggest challenges for the new Minister will be ensuring that health and wellbeing issues are mitigated across the state's school system.
Ms Mitchell said she is committed to ensuring that teacher time "is focussed on what matters most – the students".
"The Department of Education engages with schools and central office staff so programs and projects have a focus on reducing the workload for our teachers, principals and school staff," she said.
"As Minister, I will encourage the continuation of this."
Ms Mitchell pointed to the NSW Government resources and programs already in place to help teachers deal with the demands of their work.
"We have invested $88 million in the Quality Teaching, Successful Student initiative for extra staffing resources, an additional $50 million in a principal support package and $60 million towards professional support to increase the professional skills of school staff," she said.
"Student welfare in schools has also been boosted, with $167 million in new funding for wellbeing services, positive behaviour programs and specific support for children with special needs."
"Principals in NSW will have more developmental support in 2019, with $10 million invested to continue teaching and improving those leadership skills."