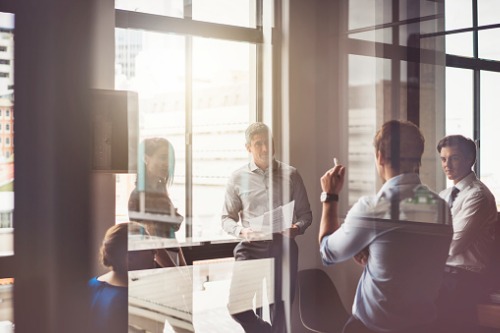 The Association of Independent Schools NSW (AISNSW) has announced a new research and evidence-focused centre to help schools and students adapt and thrive in a constantly changing education environment.
The Evidence Institute will consider a range of research projects, including principal wellbeing and sustainability; supporting high quality literacy for children in the digital age and effective governance models in schools to support high quality education.
It will also examine issues around the use of social media and cyber safety in children and young people and the most effective methods of assessment of student growth in learning.
AISNSW Chief Executive Dr Geoff Newcombe AM said The Institute will "guide school leaders through the growing range of educational philosophies and approaches."
"We have established the new Institute at a time when significant change and disruption are impacting a wide range of industries, including education," Dr Newcombe said.
"The aim is to conduct high quality research which provides solid and actionable evidence to support improved educational outcomes for all students in NSW."
Dr Newcombe said the Institute's central focus will be to build a body of evidence that supports the highest quality education in schools for students, families, teachers and educational leaders.
"It will look ahead to consider areas impacting education today and in the future, and will be available to the broader education community," he said.
The Institute, which builds on previous AISNSW research and data analysis, will be led by Director of Research and Data, Tiffany Roos and oversighted by AISNSW's Education Research Council (ERC).
ERC Chair Jenny Allum said the Institute's establishment recognises the importance of exploring the way society understands the place of schools and teachers, and their role in shaping future generations.
"Its brief will be to undertake and share research that reveals high-quality evidence to transform educational futures for students, staff and school communities," Dr Allum said.
Roos said the Institute will support AISNSW member schools by undertaking a range of activities that inform and lead conversations within the broader education community.
"We will continue a range of activities that support the work of AISNSW member schools and connect to the work of other industries. Our vision centres on supporting educators to implement evidence-informed practices in their school context to help bridge the research to practice gap," she said.
"For example, we will continue to initiate School Based Research Projects, in which educators and school leaders partner with specialist academics from Australian and international universities."