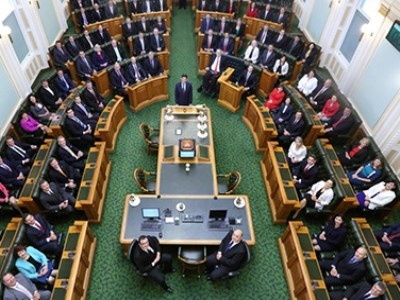 Queensland's state parliament has passed new legislation that will streamline the approval processes for one state's private schools.
The Education (Accreditation of Non-State Schools) Bill 2017 was passed with bi-partisan support in State Parliament late yesterday.
Independent Schools Queensland (ISQ) executive director, David Robertson, said the state's private schools strongly supported a refresh of the 15-year-old Act governing the accreditation and regulation of non-state schools in Queensland.
"This legislations confirms Queensland's unique but significant legislative regime strategy based on self-review and school improvement," Robertson told The Educator.

"The Bill enshrines the right of students at non-state schools to receive government funding and provides the framework for schools to continue to have autonomy while upholding utmost public confidence in excellent education."
Robertson said the new Act strikes "the right balance between accountability and school autonomy."
"It streamlines the approval processes for non-state schools. In particular it has removed a key piece of red tape by marrying together what used to be two separate processes for accreditation and funding eligibility," he said.
Robertson called the legislation "a key change" that Queensland's private schools had long advocated for.
"Under the new Act, when a non-state school meets the criteria for accreditation it will automatically be approved for government funding. Under the old Act, funding eligibility was a separate process," he said.
"This change confirms the right of every student in an approved not-for-profit school to receive government support for their education."
The private school sector, which comprises independent and Catholic schools, educates about 266,000 students at more than 500 schools, representing about one third of all school-age children.