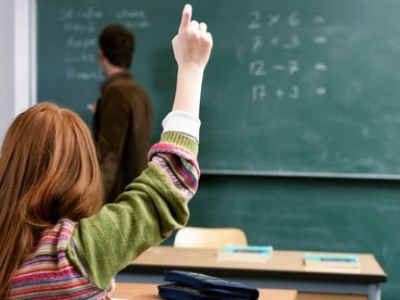 A new online resource to help maths teachers improve the performance of primary and secondary students has been launched nationally to coincide with next term's annual NAPLAN numeracy test.
The SmarterMaths NAPLAN Teacher Edition is an online portal that allows teachers to immediately identify areas of under-performance, save time when preparing maths lessons and access strategy tips to approach different maths problems.
The program's launch follows the successful implementation of a similar program for Higher School Certificate (HSC) maths teachers in NSW which is currently subscribed to by more than a quarter of the state's private and public high schools.
SmarterMaths' creator and director, Matthew Burgess, told The Educator that the "overwhelmingly positive" feedback from teachers about the HSC program prompted principals to ask for a similar resource to help improve NAPLAN outcomes.
"We have received consistent feedback from their HSC program subscribers that it is improving the HSC results of the schools," Burgess said.
"Our view is that addressing underperforming areas is core to this effort, and the SmarterMaths program is the only one in the market that analyses school results in depth, flags underperforming areas and then provides teachers with the resources to address them."
Burgess said the quality resources put in place by principals and head teachers are crucial to teacher morale, and pointed to a recent example involving a teacher who had saved a significant amount of time by adopting the program.
"I got a great quote from Sean Donohue at Nepean Creative And Performing Arts (CAPA) School on this: '[Your program] has given me my weekends back. It is saving me and my staff so much time. We love it,'" Burgess said.
Viewing maths 'through the prism of the teacher'
Burgess said that Australia's poor performance in math outcomes is interestingly hitting both the lower and the higher achieving cohorts, revealing that socio-economic factors are at play play.
"Those factors make this an extremely difficult problem to approach and one that should be left to people in the field with more expertise than myself," Burgess said.
"Notwithstanding the macro perspective, SmarterMaths' role in improving math education in Australia is very clear: we try to look in our own schools' backyards and make life easier for the teachers."
Burgess said that in order to ensure the program has the biggest impact on improving maths outcomes, all of SmarterMaths' development looked at maths education "through the prism of the teacher".
"In our view, we think teachers want high quality resources, speed in producing them and flexibility to use their expertise," he said.
"The design of our program aims to create a meaningful productivity boost to their work and our 98% resubscription rate is a data point that tells us we're some of the way to achieving our aim."
The SmarterMaths NAPLAN Teacher Edition is available via a subscription model, with unlimited use for all teachers at subscribing schools.
Related stories:
PISA results see Australia fall behind in maths, science and reading